Valentine's Day is a special holiday for children of all ages, including toddlers. If you have a toddler at home, you may be wondering how to celebrate this holiday with them. Here are some fun and easy Valentine's Day activities that your toddler will love!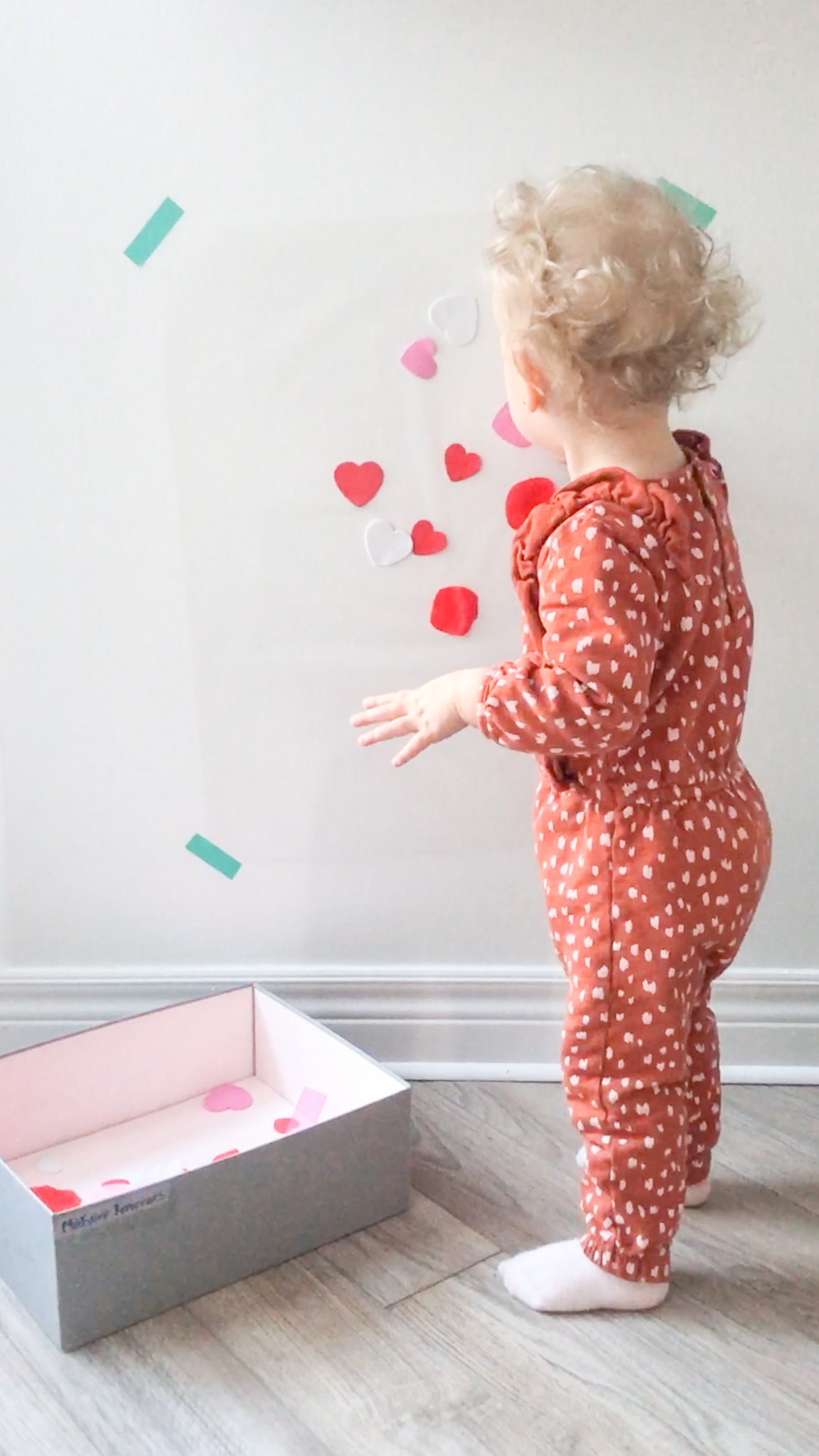 Valentine's Day Activities for Toddlers
Decorate Valentine's Day cards: Toddlers love to create and express themselves, and what better way to do so than by making their own Valentine's Day cards? Gather some construction paper, stickers, markers, and other craft supplies, and let your toddler create their own cards to give to their friends and loved ones.
Have a Valentine's Day tea party: Toddlers love to have tea parties, and Valentine's Day is the perfect excuse to have one. Set up a small table and chairs, and serve your toddler some of their favourite snacks and drinks. You can even dress up in fancy clothes for the occasion!
Go on a Valentine's Day scavenger hunt: Create a list of Valentine's Day-themed items for your toddler to find around the house or yard. This activity will not only be fun, but it will also help your toddler develop their problem-solving skills.
Make a Valentine's Day sensory bin: Fill a large container with Valentine's Day-themed items such as red and pink pom-poms, heart-shaped stickers, and foam hearts. Add some scoops, spoons, and other small toys for your toddler to play with and explore. Check here for sensory bin ideas.
Have a dance party: Put on some of your toddler's favourite music and have a dance party! You can even turn it into Valentine's Day-themed party by making heart-shaped streamers or wearing red and pink clothes.
No matter what activity you choose, the most important thing is to spend quality time with your toddler and show them how much you love them. Happy Valentine's Day!
Want to try another sensory activity? Try this DIY Edible Sand for Babies and Toddlers.