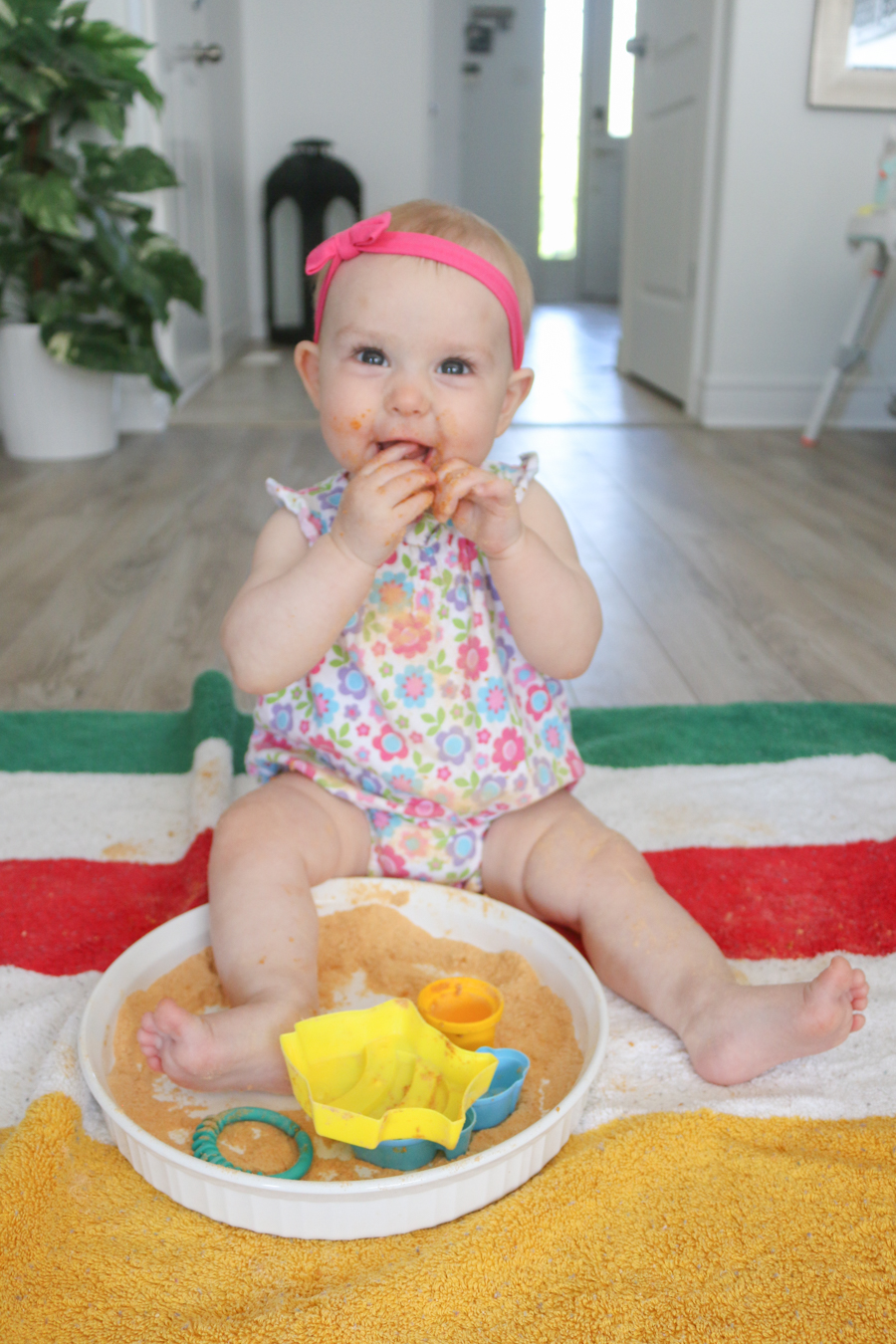 Creating sensory games and toys for your little ones is not only fun and exciting for them but it has many other benefits. Sensory play helps to build nerve connections in the brain, helps with motor skills, language development, problem-solving and more.
Just beware, this edible sand sensory play can create a little bit of a mess. However, I promise you it's worth it. I suggest doing it outside if possible or laying a towel down to help with the mess.
If you really want to contain the mess you could try this sensory idea in the bathtub. I wish I had thought of this before because most likely you're going to want to give your baby a little whip down after.
If you want to check out some other Sensory DIYs for your little ones check out my DIY Sensory Board DIY video.
DIY Edible Sand
Watch my TikTok below for a quick tutorial on how to create this DIY Edible Sand. All you'll need is a bag of Cheerios, a blender and some of your child's favourite toys.
Check out my other DIYs here and don't forget to subscribe to my YouTube channel.