All Inclusive Ontario Resort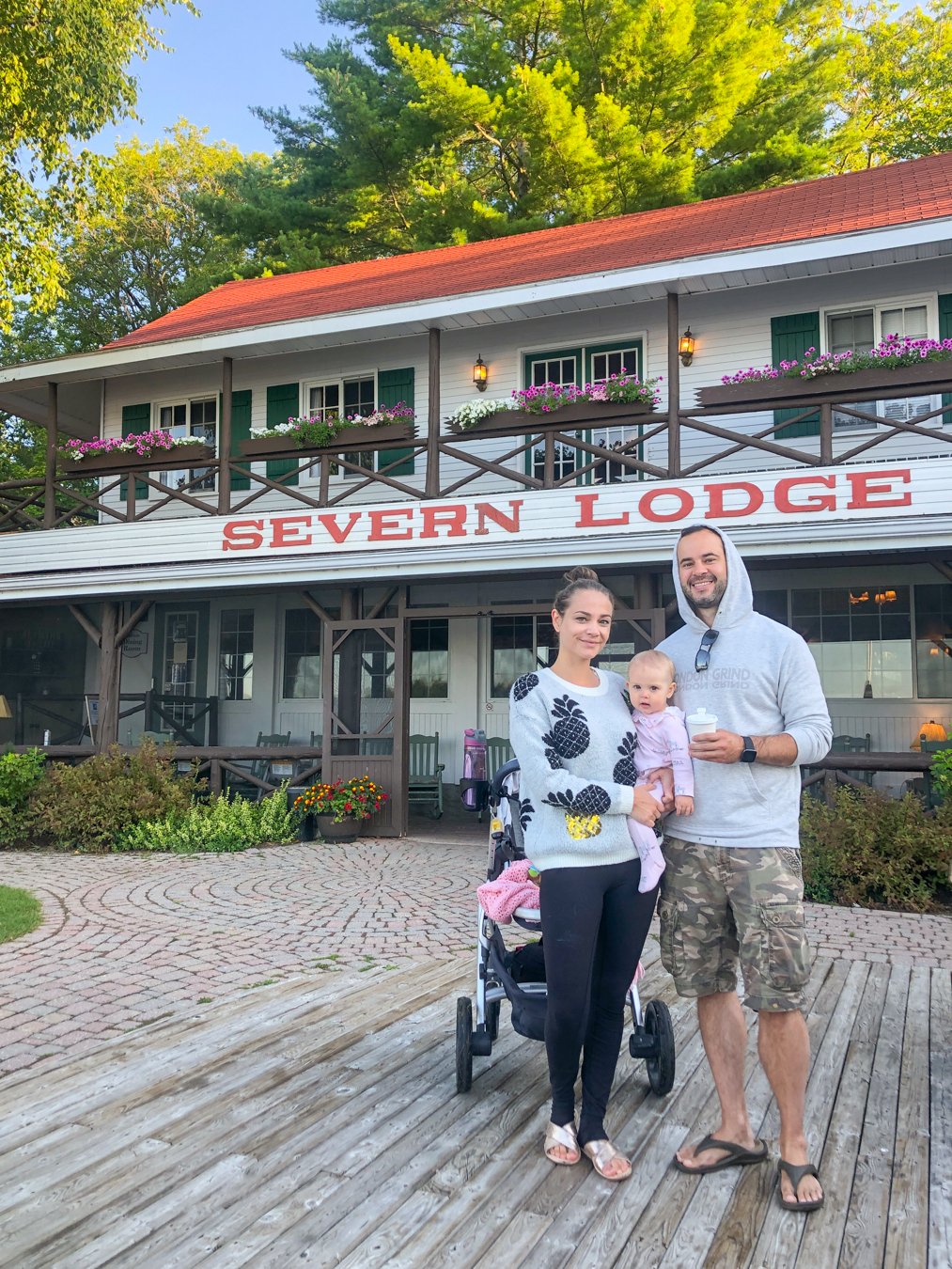 Resorts of Ontario
Resorts of Ontario is the handiest website out there when looking for a little getaway within Ontario. They represent more than 100 resort vacation properties to help you find the perfect vacation. They have everything from romantic getaways to family vacations.
What I loved is that the website gives you the option to look for a getaway based seasons – spring, summer, fall, winter. This makes it so easy to narrow down your search and find exactly what you want. You can also narrow it down by the type of trip – adventure, relaxing, etc.
Looking just for an attraction? They got that too. Looking for weddings, they have that!
I partnered up with Resorts of Ontario for a little getaway to Severn Lodge – a family friendly all-inclusive resort. Keep reading to learn more and make sure to check out Resorts of Ontario website to find your perfect vacation spot.
Severn Lodge
I remember going on vacations down south with Adam and and saying "We need an all-inclusive type of getaway within Ontario!" Little did I know, these existed!
Severn Lodge is located in Muskoka and offers family friendly trips that are stress free. No cooking or cleaning required. Just arrive, check-in and start having fun.
They offer a variety of different accommodations such as 1 bedroom units, 2-bedroom and even cabins with full kitchens. The 'horseshoe' layout of the resort makes it easy to get around and to see where the rest of your group is. While staying there we met a ton of families who have been coming every year for over 10 years and groups of friends who come every year with their kids. Definitely something Adam and I are looking to do as well.
Throughout the day, they have Kid's Club that is broken up in different age groups and a ton of other activities to keep the whole family busy. Below is a picture of one of the days we were there. There's also a games room, water trampoline, kayaks, paddleboats, stand-up boards, hiking, fishing and more.
One of the best features? Meals are included – breakfast, lunch and dinner.
Check out my full VLOG below for a room tour, resort highlights and preview of the delicious meals which included BBQ lunches, salmon, veal, halibut and more.
Watch the VLOG