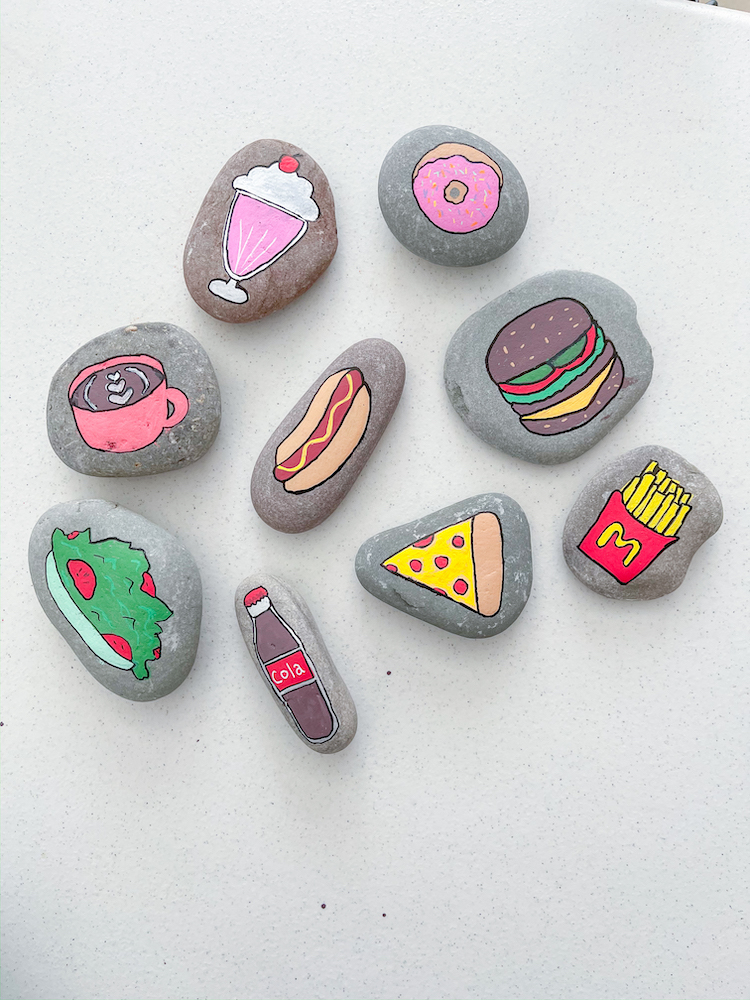 Why Make This DIY Pretend Play Food
Indoor pretend play food for toddlers is made from plastic or wood material which over time, especially when left outside in rain, heat, etc. can cause damage. This can be anything from the play food growing mould to fading over time. While, the latter isn't that bad, having the play food grow mould and having our kids touch and put these items near their mouths is not ideal.
Skip all the worry and cost of buying pretend food for your toddlers and make your own for FREE.
DIY Outdoor Play Food Video Tutorial
How to Make Outdoor Pretend Play Food
What I love most about this DIY for pretend play food is that's is practically FREE. Using acrylic paint markers (linked below) that I found on Amazon I was able to create the weather resistance for my daughter. Don't worry about being the best artist with this project. If you know me, you know that most of the time I can barely draw a stick figure so if I can do this, so can you. Compared to using paint, the acrylic markers give you more freedom making it easier to draw on the rocks.
You can draw just about anything you want. I stuck with diner related foods as my daughter has a diner playset so it was only appropriate to keep with the theme. I drew on both sides of the rocks, trying to keep with the same theme. For example, I put strawberry ice cream on on side and mint-chocolate chip on the other. Another idea is you could write the name of the item on back instead of drawing two photos, or even leave it blank!
Make sure to check out the video below for more information and some helpful tips. Looking for another fun activity for your toddler? Check out this tutorial for DIY Edible Sand.
PIN IT