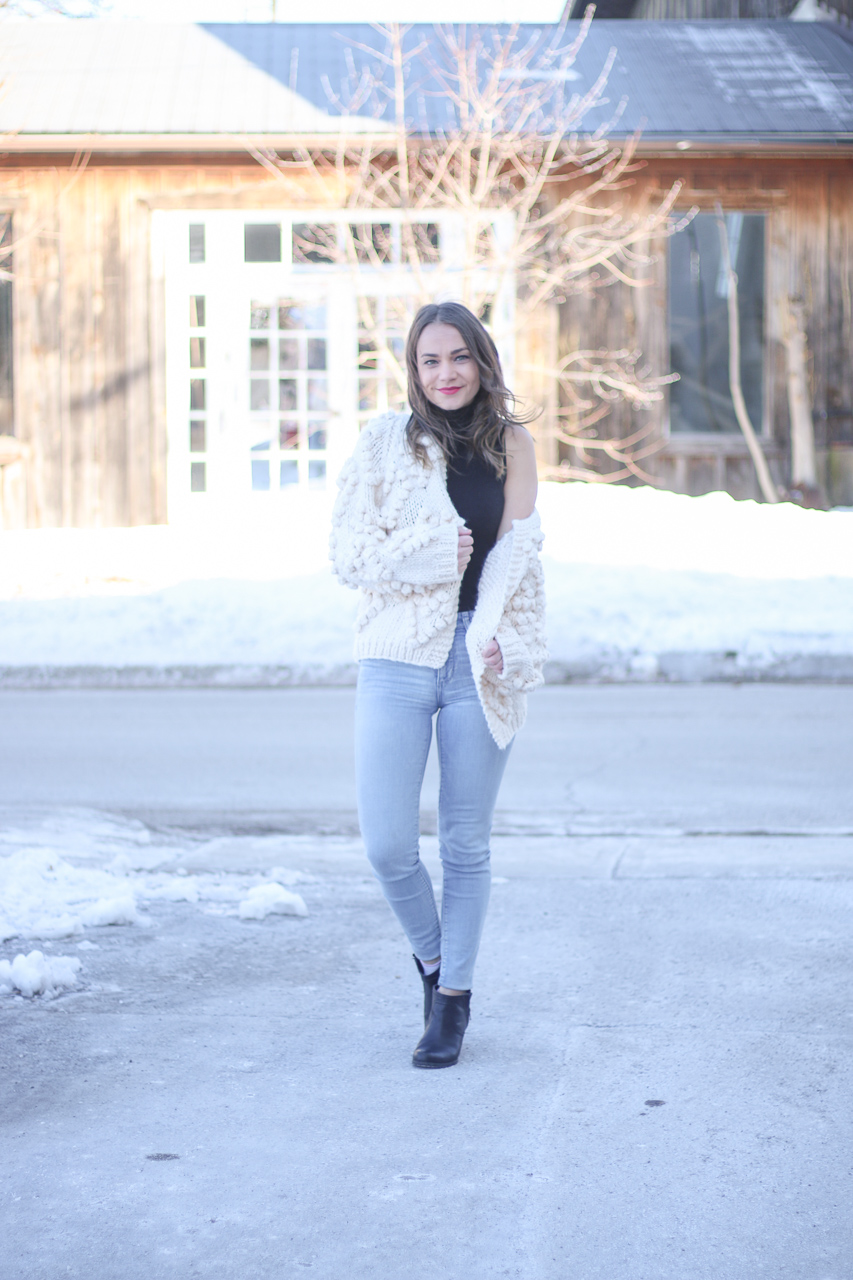 The classic Chicwish Bobble Sweater was EVERYWHERE this winter and pretty sure it is going to still be around this spring.
I was unsure about the trend at the beginning but then I ordered a red one in a small. At first touch, I was hooked. The softness and over coziness of it just makes you want to curl up in it everyday.
The small was nice but it was shorter on the arms but not as baggy. After going with the red or burgundy as some might call it, I opted to try the white for a neutral colour that would go with everything.
This time I ordered a medium and once again – loved it. It was larger and definitely covered more of my arms. Overall, if you're looking for the baggier look and want to ensure the sleeves aren't 3/4 on you, order a size bigger than you normally would.
Check out more style posts here. | Subscribe to my YouTube Channel.