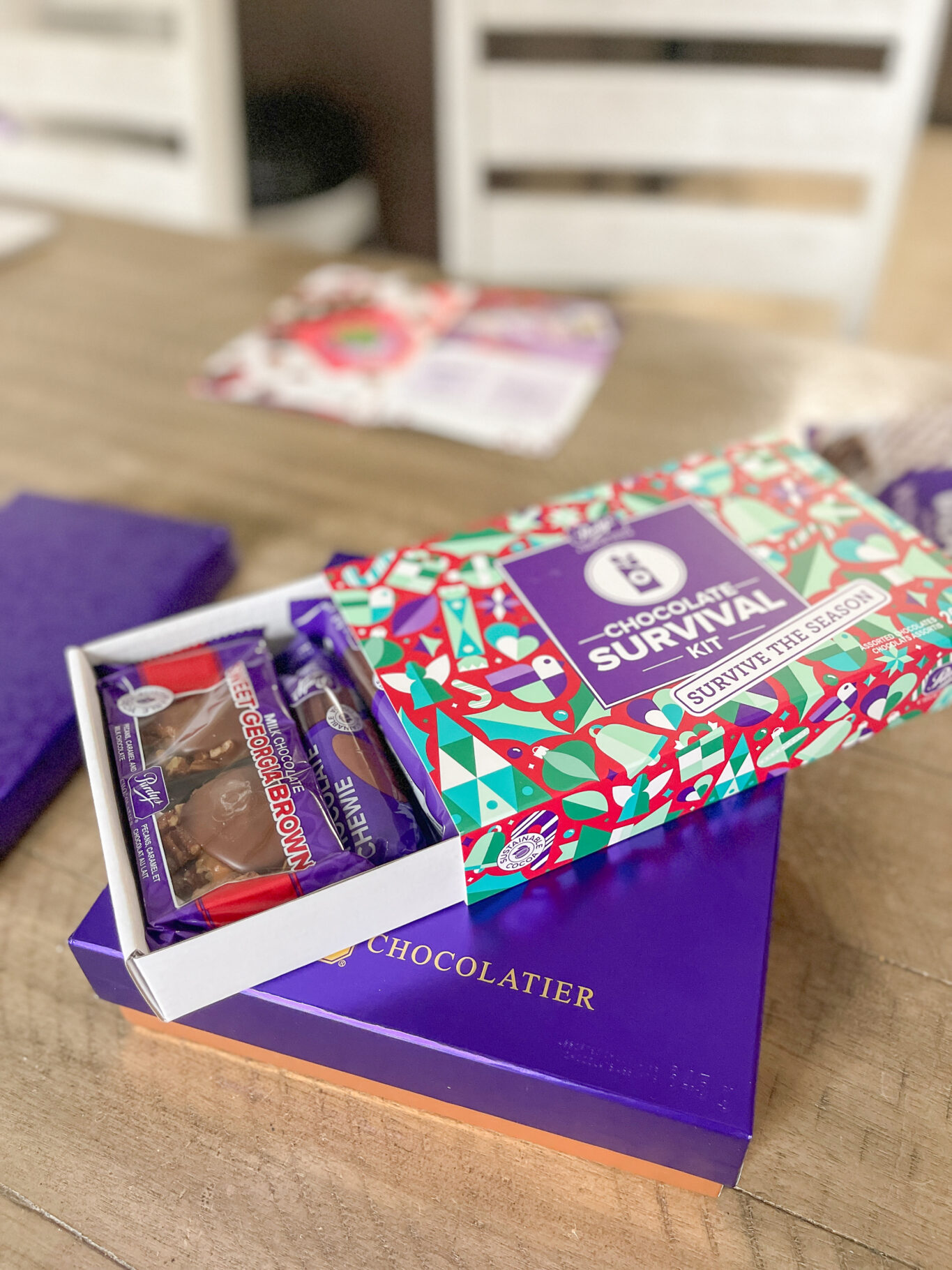 SWEETENING THE SEASON: SEASONAL FUNDRAISING WITH PURDYS CHOCOLATIER
The arrival of each season brings a unique charm, and with that comes the opportunity to indulge in delightful treats. Purdys Chocolatier, a beloved Canadian and family-owned company, adds sweetness to the changing seasons not only through their delectable chocolates but also through their Seasonal Fundraising Program.
BUYING SWEET TREATS THROUGH THE FUNDRAISING PROGRAM OF CHOICE
Seasonal Fundraising occurs twice a year through the Christmas and Easter holiday seasons, when gifting chocolate to those around us is at an all-time high. Aligning their products with the spirit of the season, Purdys Chocolatier creates festive chocolates that capture the essence of each occasion. As the easy and free fundraising program of choice among Canadians, coordinators earn 25% back in profit from the chocolate they sell through their personal link – it's that simple.

Hedgehogs are a favourite in my house all year long, but during the holiday season I always make sure to stock up on their famous Peppermint Bark, which is also available to purchase through their Christmas Seasonal Fundraising. What holiday chocolate will you be purchasing during this fundraising season?
BUILDING COMMUNITY PARTNERSHIPS
Seasonal Fundraising isn't just about selling chocolates; it's about building and strengthening relationships within your community and supporting each other. Seasonal Fundraising has been used to raise funds for schools, non-profits, sports and dance teams, shelters, and various organizations all year long.
They've made this program to be simple and accessible for everyone to use. Fundraising with Purdys Chocolatier is for busy parents who want to raise money to get new jerseys for their kids' sports team, for the teachers who need to raise money for additional supplies, extracurricular activities, and field trips, and for community leaders and volunteers who want to make public spaces a better place for those in their town.
Think of it this way – if anything in your community needs a little extra love, fundraising with Purdys Chocolatier is the best way to achieve it. I mean – who wouldn't want to purchase delicious, Canadian and sustainably-made chocolate?
ONLINE CONVENIENCE
In today's digital age, convenience is key. Purdys Chocolatier's Seasonal Fundraising Program ensures a seamless and convenient experience by allowing buyers to purchase chocolates online through the coordinator's personal shopping link. Buyers can browse through the chocolate catalogue and purchase their chocolate from the comfort of their own home, making fundraising accessible to a broader audience. Whether buying chocolate for themselves or as a gift for others, supporting a local fundraiser is a sweet deal.

Worried about getting people to buy from your personal fundraiser and support your cause? Purdys Chocolatier even created a Seasonal Fundraising Coordinator Success Guide to help all coordinators achieve their goal and sell chocolate as successfully as possible.
CUSTOMIZATION AND PERSONALIZATION
Personalizing your campaign adds a special touch and an extra layer to ensure a successful fundraising campaign, so Purdys Chocolatier offers customization options for these seasonal chocolates. Those coordinating a fundraiser can add logos or messages to their chocolates, making them not only delicious but unique to their cause.
SEASONAL FUNDRAISING: A DELICIOUS WAY TO SUPPORT A CAUSE
Purdys Chocolatier's Seasonal Fundraising programs bring together the joy of giving, the delight of enjoying premium chocolates, and the spirit of community. Their commitment to creating a seamless, convenient, and joyful fundraising experience sets them apart, making Seasonal Fundraising a community initiative that everyone can look forward to. With every chocolate sold, a small act of kindness is extended, leaving a sweet mark in the hearts of all involved.

To participate in Purdys Chocolatier's Seasonal Fundraising Program and get 25% back in profit to support your personal fundraiser, you can sign up here.