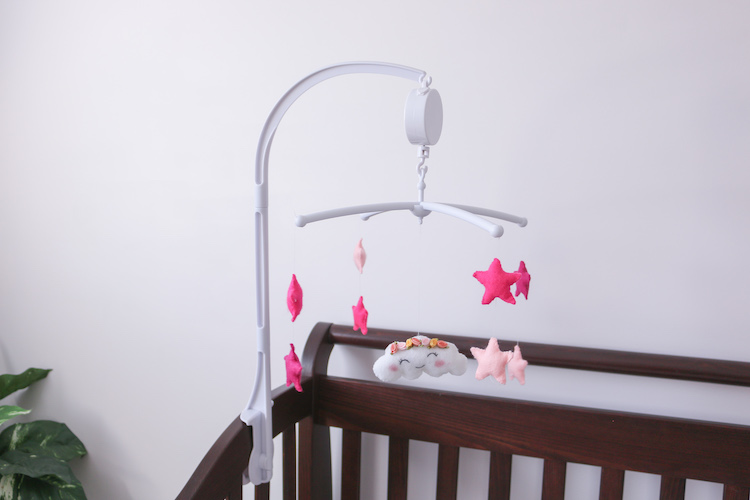 How to Create a DIY Baby Mobile That Spins
When looking to add a baby mobile to the nursery I kept coming across ones that were way over $50. As I don't know if my baby will even like having a mobile I didn't want to spend a lot of money on it. Plus, adding some DIY touches to the room felt nice.
Using felt I purchased from the dollar store/craft store (2 sheets for a $1) and little rose decals made this DIY baby mobile that spins super affordable.
The only other item I needed was the mobile arm and I wanted one that spun. I found this one on Amazon for $16 which was amazing!
Overall, the DIY is super easy to make but I won't like it can be time-consuming with making the little felt shapes. However, just put on your favourite Netflix show and start cutting and sewing. You'll be done before you know it.
Watch my YouTube video tutorial below for full instructions on how to create a DIY baby mobile for under $20! Don't forget to share yours with me on Instagram.
Watch the YouTube Video Tutorial
Subscribe to my YouTube Channel