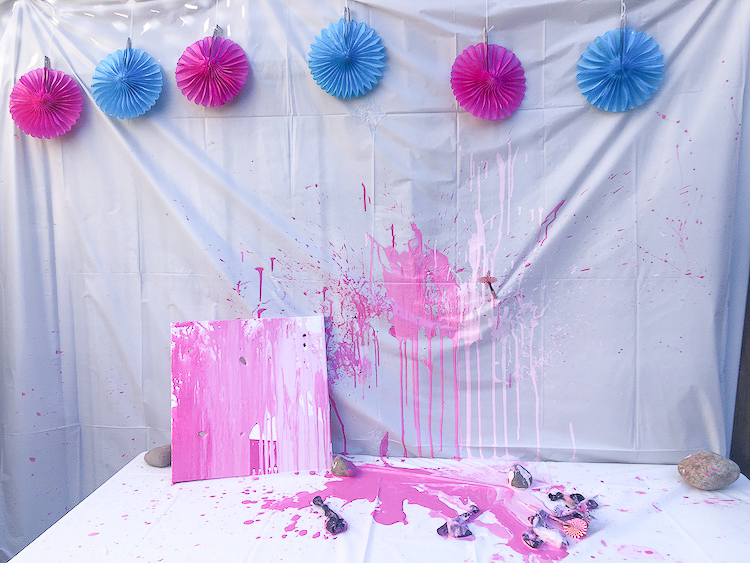 When it came time to find out the gender of our baby I was unsure how I wanted to do it. If I wanted to just open the envelope with Adam and I or have people over to watch my reaction.
In the end, we went with a small gender reveal party with just family. I personally liked how small it was. Also, in the end, we didn't really have a preference if we wanted a boy or girl so our reactions were only going to go two ways. If it was a boy, we'd be like we knew it! And, if it was a girl, OMG, we didn't see this coming. Either way, we would be over the moon.
Looking for a Creative Gender Reveal Idea? Keep Reading!
For the gender reveal, I wanted to do something creative and do something that would have a keepsake to hang in the nursery. I'm not a big sweet person so the typical cake idea was definitely not going to happen.
Then I saw this idea on Pinterest and LOVED it! It included my crafty side and I was sold. Keep reading below for what you'll need and how to set up with DIY Paint Canvas Gender Reveal Idea.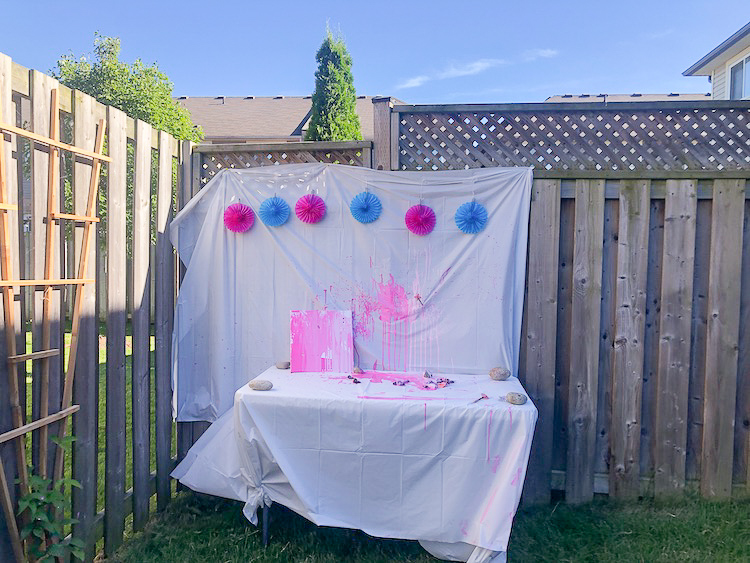 DIY Paint Canvas Gender Reveal Idea
What You'll Need:
Disposable white tablecloths
Black balloons
Shades of pink/blue paint
Canvas
Tacks
Darts
Steps:
To set up this gender reveal I purchases all the supplies and gave them to my friend, Dee. I also gave her the envelope from the ultrasound tech with the gender. She then filled the balloons with either pink or blue paint and put them in a black garbage bag to keep them safe.
When it came time for the reveal, I laid out the table clothes to prevent any mess and had a family member tack the balloons to the top of the canvas. I did this just in case any paint was showing on the balloons.
Last but not least, take our darts and start throwing! Watch the full video below for additional tips on the gender reveal.
More Posts | Subscribe to My YouTube Channel
Paint Canvas Gender Reveal Video