Taking the time to visit the local areas that are right in our backyards is so important. This is why I LOVE partnering up with Ontario Southwest. I feel like every time we have a vacation, we all instantly think of going somewhere tropical. Yes, I am guilty of this too. However, the best thing about visiting areas that are close to us is that it can be done within a single day or even a weekend.
I headed to St. Thomas with my mom to experience the Conductor's Choice – A Culinary Experience on Rails. Throughout the whole day, we got to experience all of the wonderful things that St. Thomas has to offer and now I can share them with you! I can't even tell you my favourite part because it was all so amazing. What I liked the best was that you didn't feel rushed. You could take your time at each spot to fully experience everything.
Keep reading to learn more about the tour and be sure to check out the VLOG at the very end.
Taste of St. Thomas Tour
The St.Thomas, Conductor's Choice – A Culinary Experience on Rails event is a full day of local food and beverage experiences with the railway heritage and includes transportation and samples on the train and dinner at the Elgin County Railway Museum.
First Stop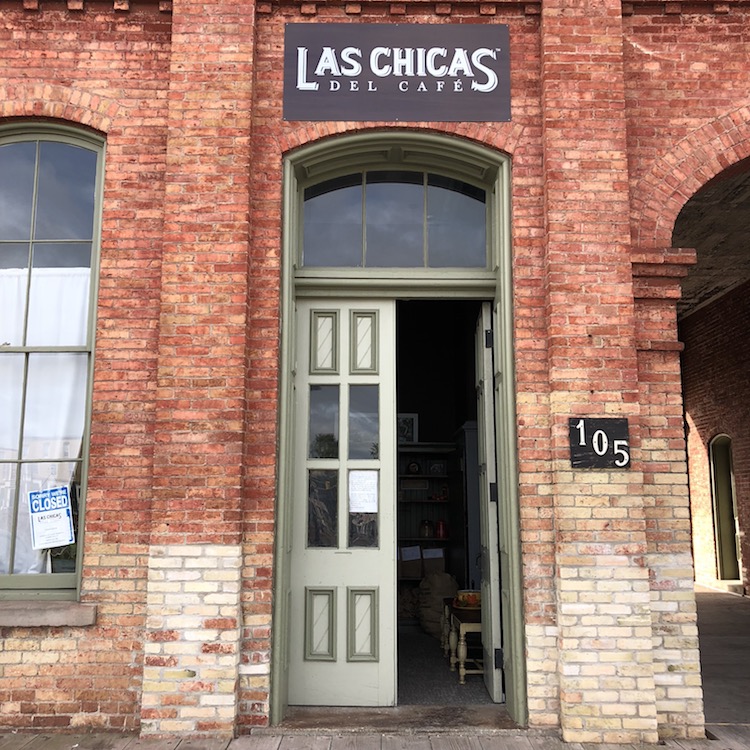 The tour starts with everyone meeting at Las Chicas del Cafe for a delicious brunch that consisted of hot coffee, Living Alive Granola, apples from Berry Hill Fruit Farm at the CASO Station and lots of other scrumptious treats.
Second Stop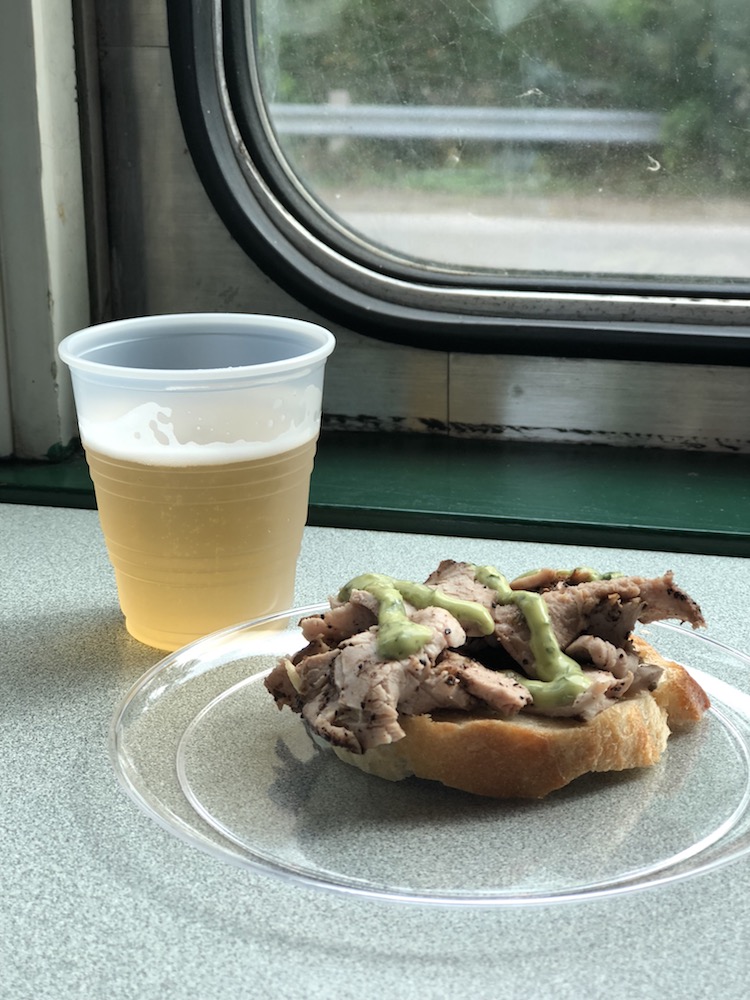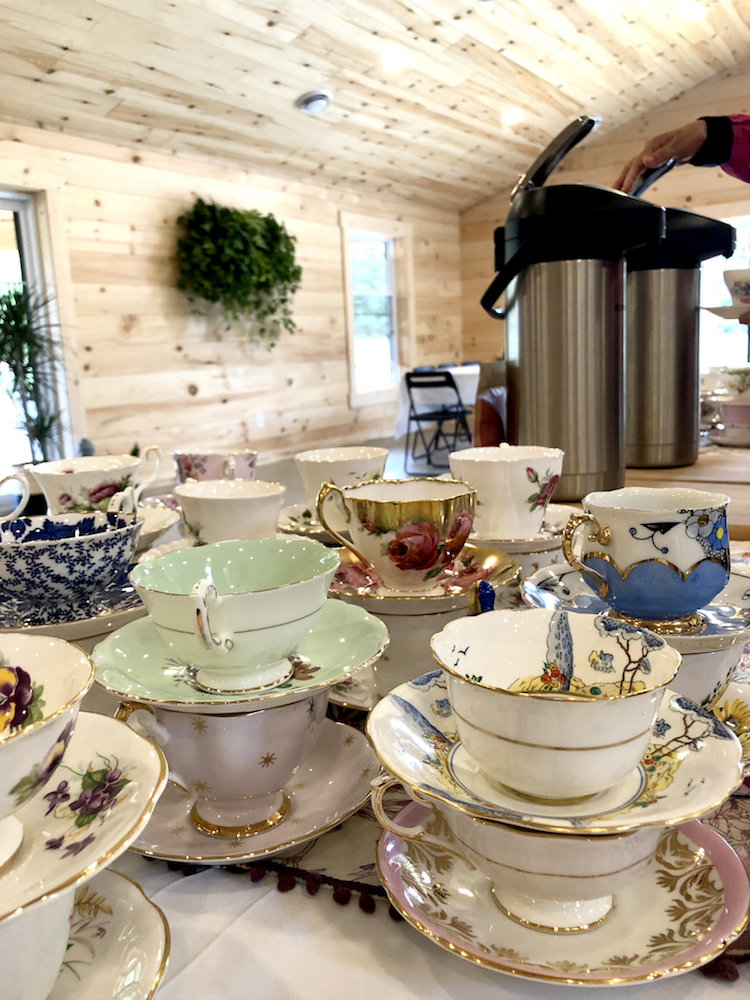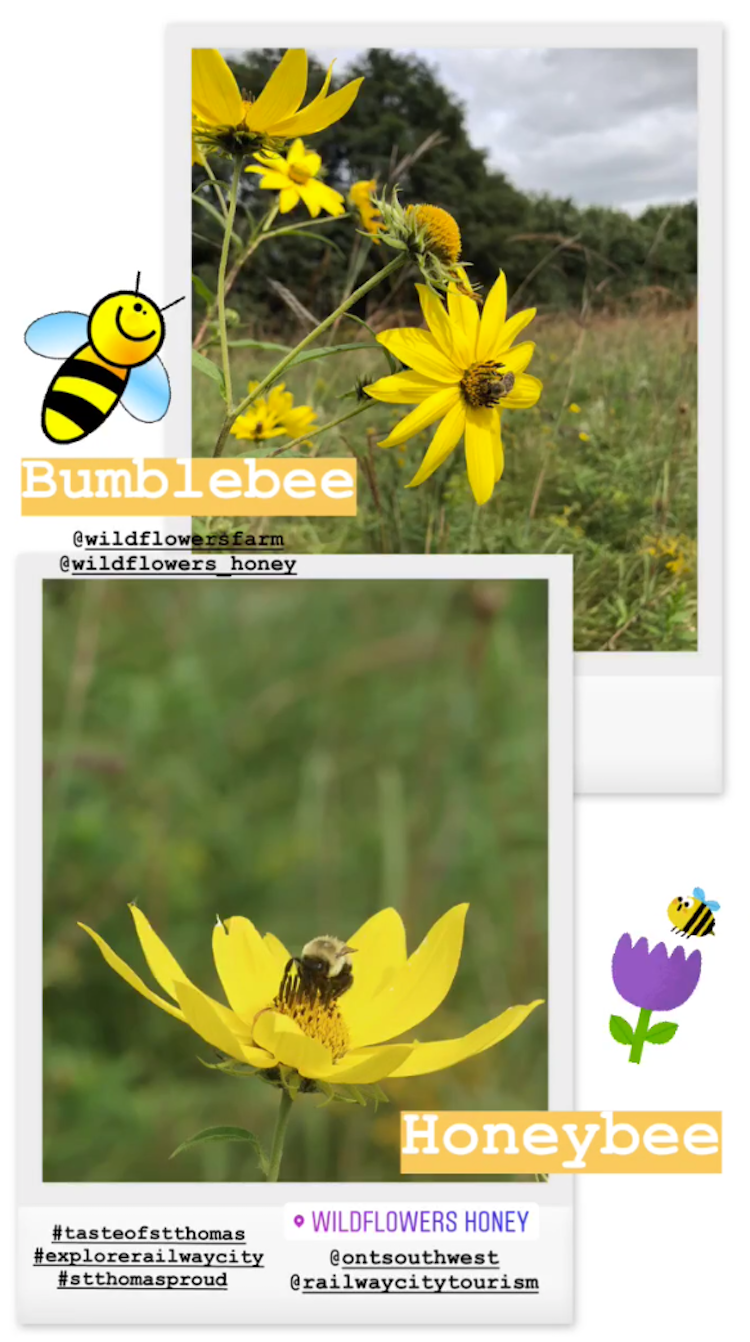 After a relaxing brunch, it was time to board the train and head to Whyte Station where we visited Wildflowers Farm. On the way to Wildflowers Farm, we were treated with a beer tasting from Railway City Brewing and a snack from Salt and Pepper Meals.
At Wildflowers Farm, the tour split up into three sections to learn more about the farm. My group started in the barn, which was had a beautiful set up with warm tea that Wildflower Farms makes themselves as well as snacks from Helm Baked (the brownies were amazing!) and The Windjammer Inn. This time allowed you to sit back, relax and enjoy a cup of tea. Next, we were off to the shop, where we had the opportunity to purchase the tea we just tried and learn more about the benefits within each flavour. They also sell other goodies such as homemade honey! Lastly, we were off to the apiary where we learn all about the bees on the farm. I even learned the difference between a Bumble Bee and Honey Bee!
Third Stop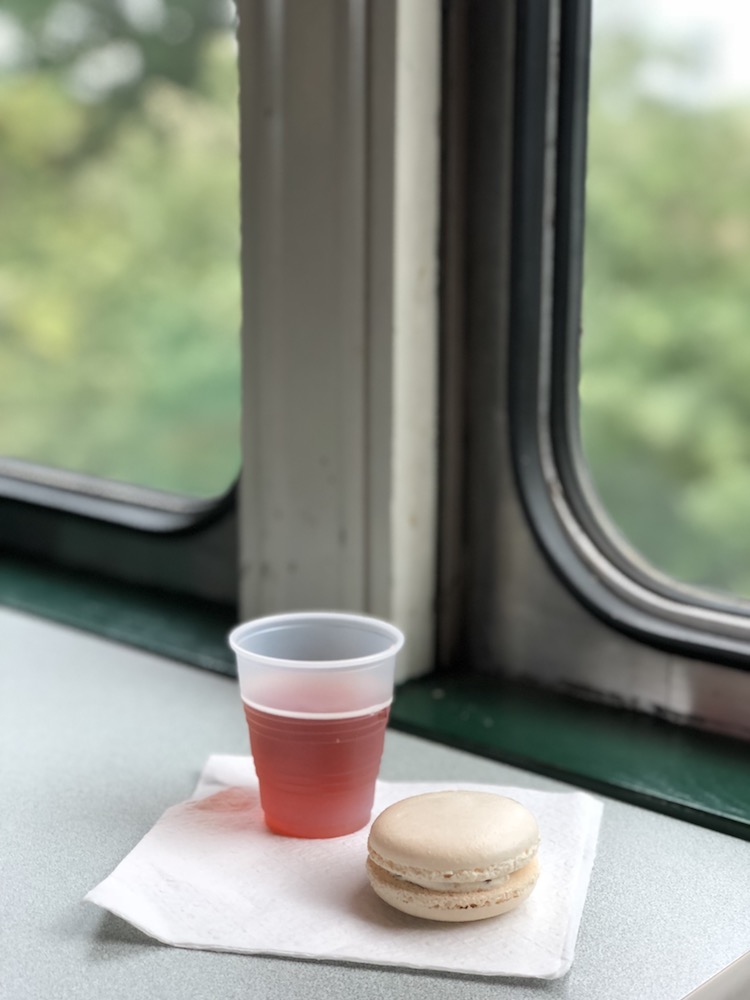 Back on the train, we went to head to Port Stanley but along the way we were treated with another beer pairing from Railway City Brewing and the most delicious macaroon from Seed Confections, that was made with the beer from Railway City Brewing!
Fourth Stop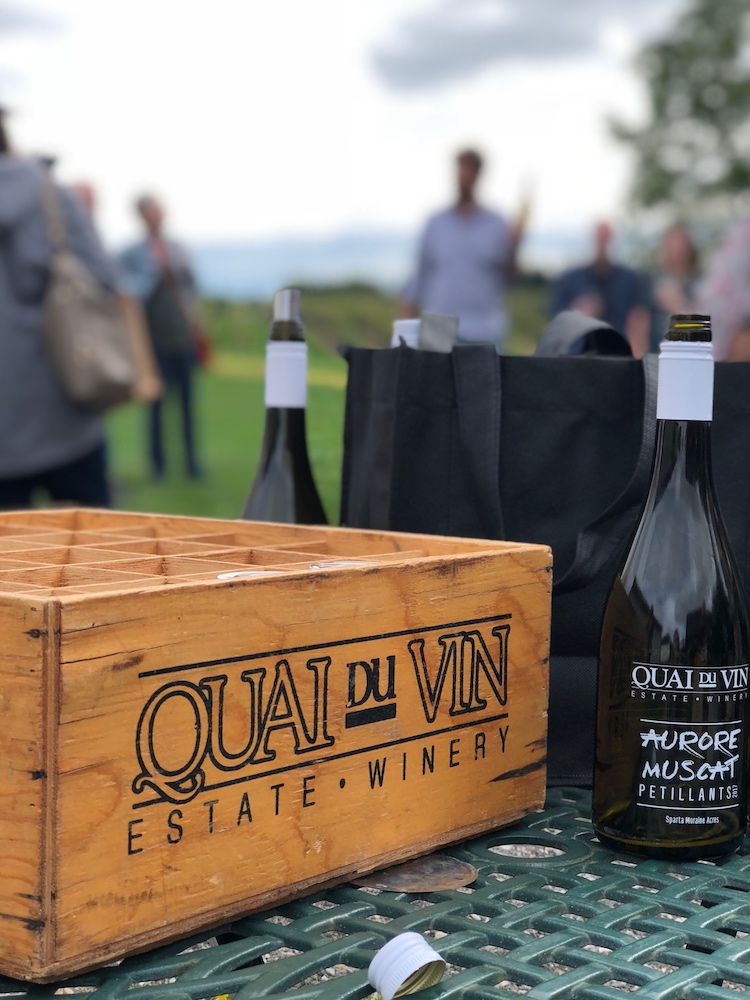 We took a little stretch break at Port Stanley with Barb's Brickle that's from The Storehouse. After a 10-15 min break, we all boarded a bus to take us to Quai du Vin for a wine tasting and pairing with Orchard Hill Farm. Jamie Quai took us on a tour of the vineyard, which was beautiful. Make sure you check out my video below for some drone shots.
Fifth Stop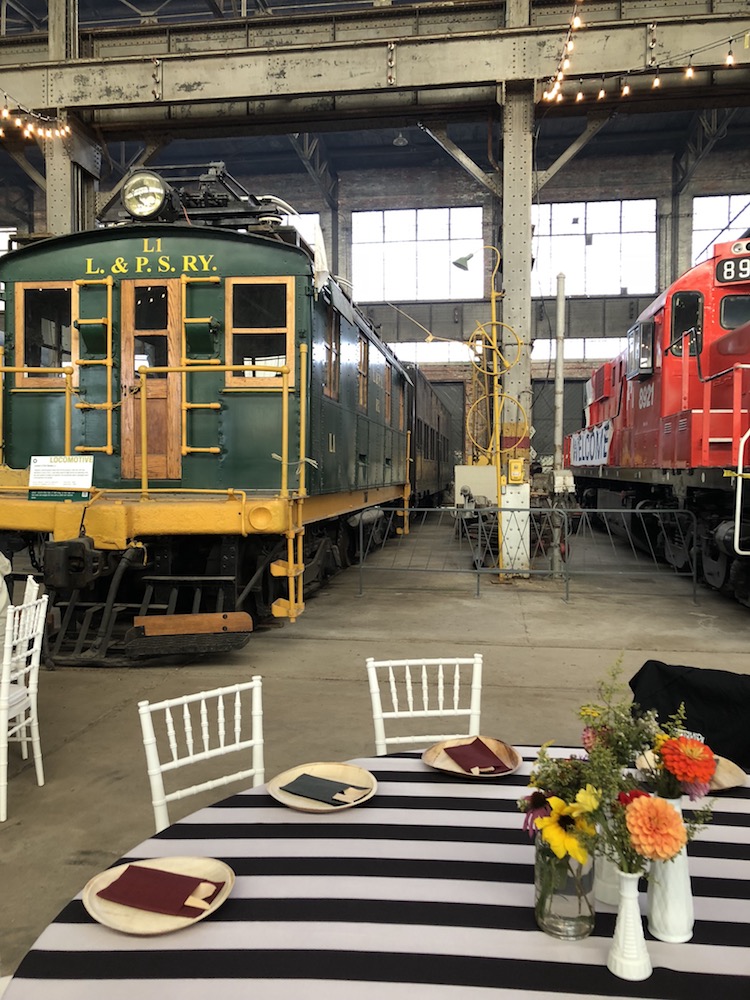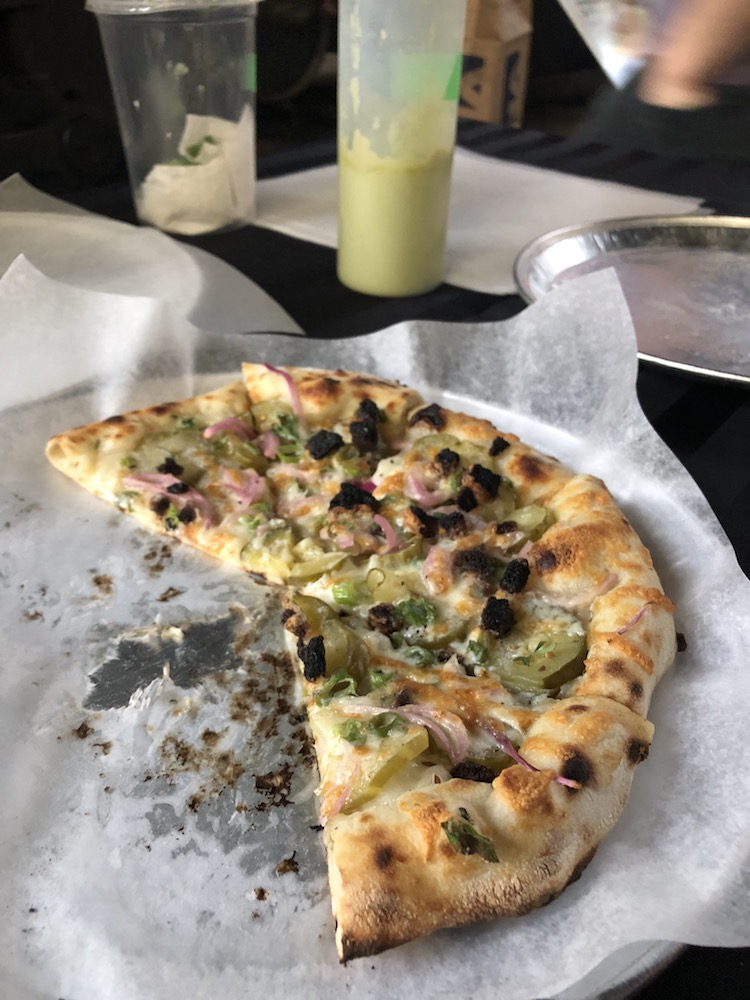 Last but not least, we all headed back on the bus to our last stop of the day – The Elgin County Railway Museum. We had the opportunity to walk around the museum while enjoying another glass of wine or beer and enjoying live music from The Pairs. Not only was there live music but there was amazing entertainment by Zero Gravity Circus. with acrobats, a Magician and more!
While at the museum, we were treated to a buffet dinner from Elgin Harvest and Fanshawe College School of Tourism & Hospitality. There was everything from a salad bar, taco station, chicken, fire oven pizza and more. If you're ever in the St. Thomas area you NEED to visit Elgin Harvest and try the pizza. I swear I ate so many slices, including the infamous Dill Pickle Pizza. You can bet I'll be going back for that.
Have you ever visited St. Thomas before? Let me know your favourite spots to visit in the comments below!
Watch the VLOG