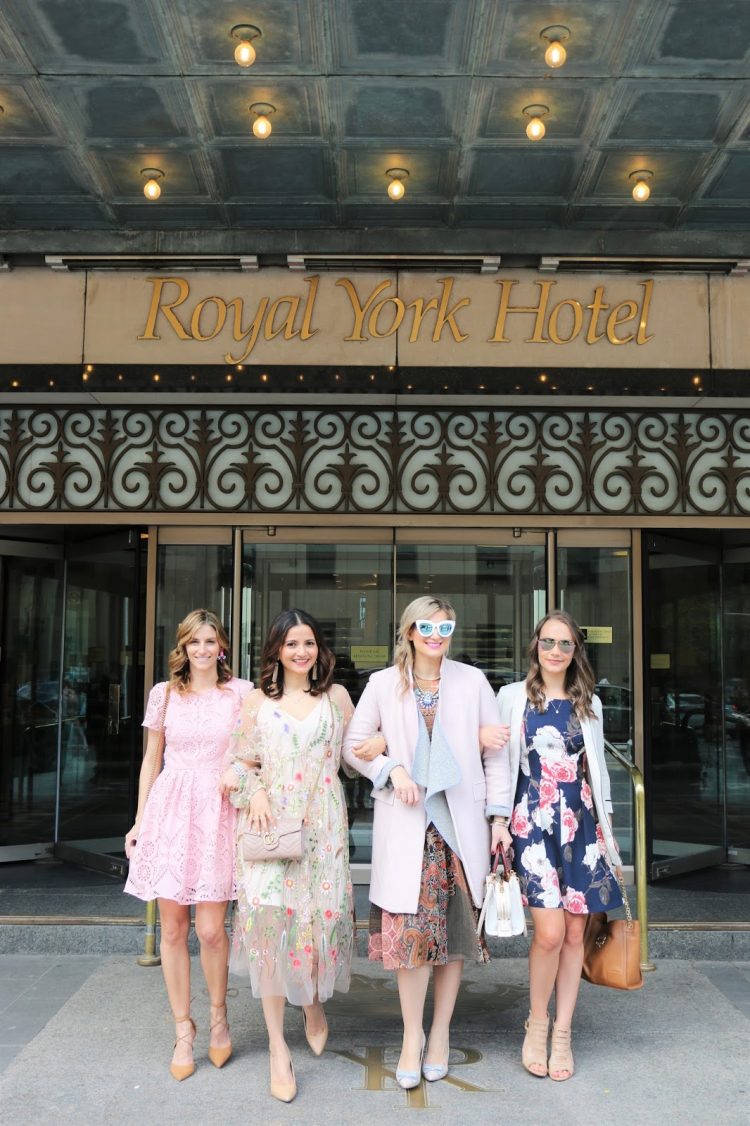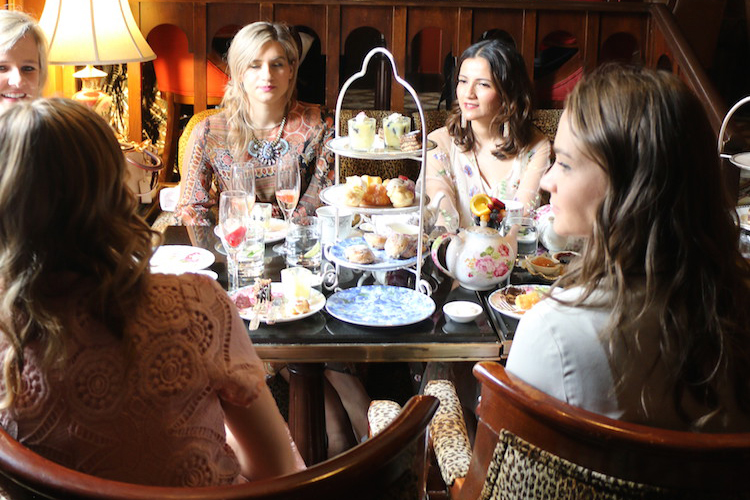 You might have remembered my past Girls Weekend adventure from a couple weekends ago. Well, after that night we headed to the Fairmont Royal York for some more girl time! Keep reading to see what we got up to!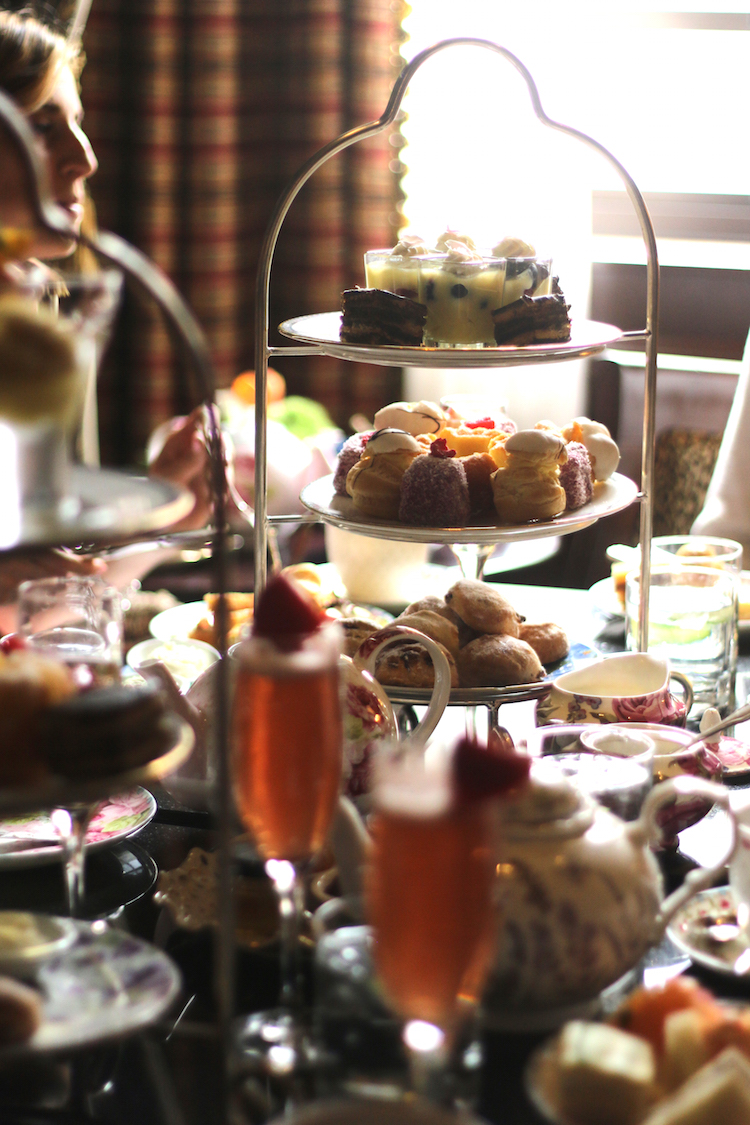 What to Expect at Afternoon Tea
The Afternoon Tea at the Fairmont Royal York has been providing the Afternoon Tea tradition since it opened in 1929. Running on Saturdays and Sundays in the Library Bar of the hotel you are served a tea of your choice on the cutest china ever. I opted for the Ontario Icewine Infused Pai Mu Tan White and it did not disappoint. In addition to the tea we each also got a glass of champagne which was also very delicious.
After relaxing with our tea and champagne, the most delicious sandwiches and pastries came out. Don't let the small sizes fool you –  I left stuffed. I'd have to say my favourite sandwich was the English Cucumber with Lemon Butter and Cracked Pepper Boursin. As for the pastries, that's a hard one but the Raspberry Lamingtons with Toasted Coconut were to die for!
Afternoon Tea at the Fairmont Royal York runs on Saturday & Sunday with seatings at 12pm, 12:30pm and 2:30pm. Reservations recommended. Check out the full Afternoon Tea menu here.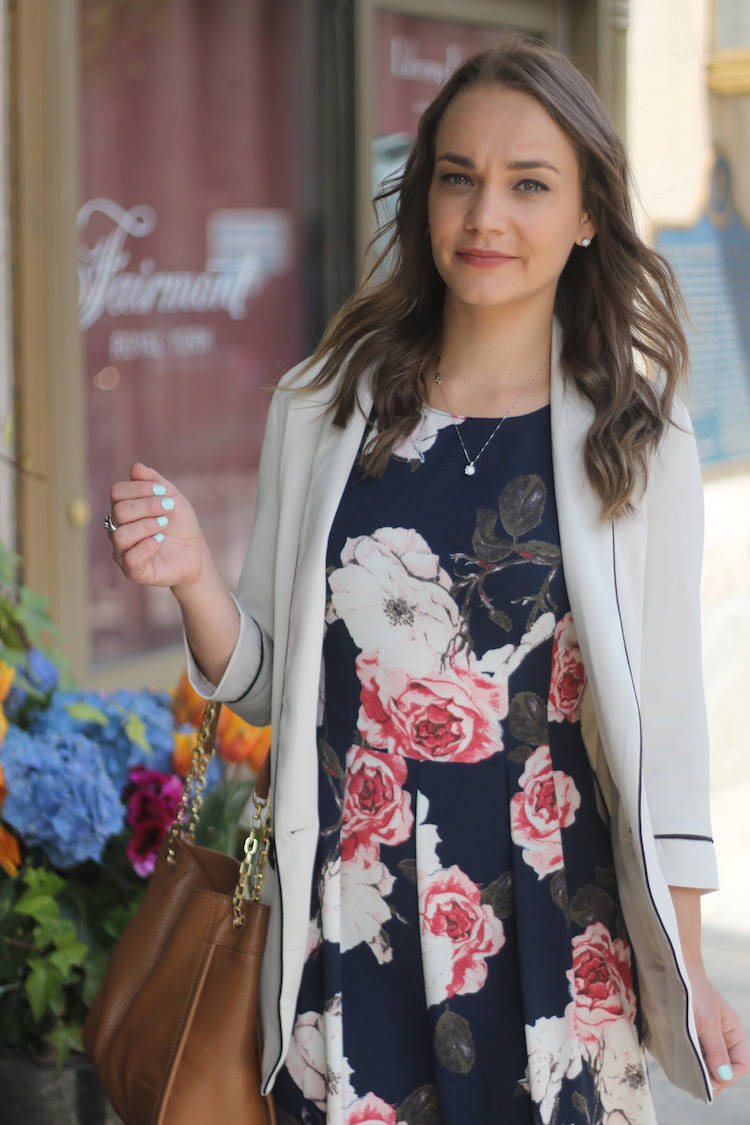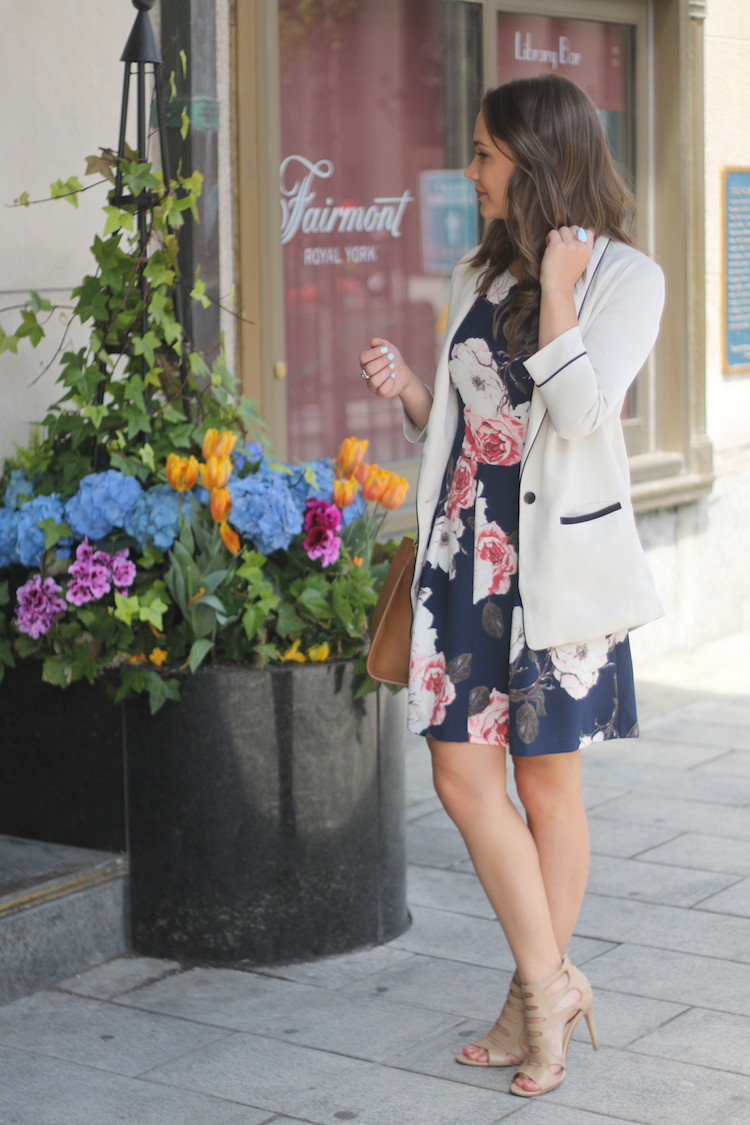 What to Wear to Afternoon Tea
Dressing up for Afternoon tea was so much fun! I find that it's very rare to be able to dress up with your girlfriends and go out. The dress code is casual we still all opted for cute dresses. My new dress and blazer from Dynamite were a perfect choice – find it here. Florals just seemed like the perfect fit for this occasion. Then, adding the boyfriend blazer I found polished off the look but since it was baggier it didn't give the 'office' look to the outfit.
Read the other girls posts here: