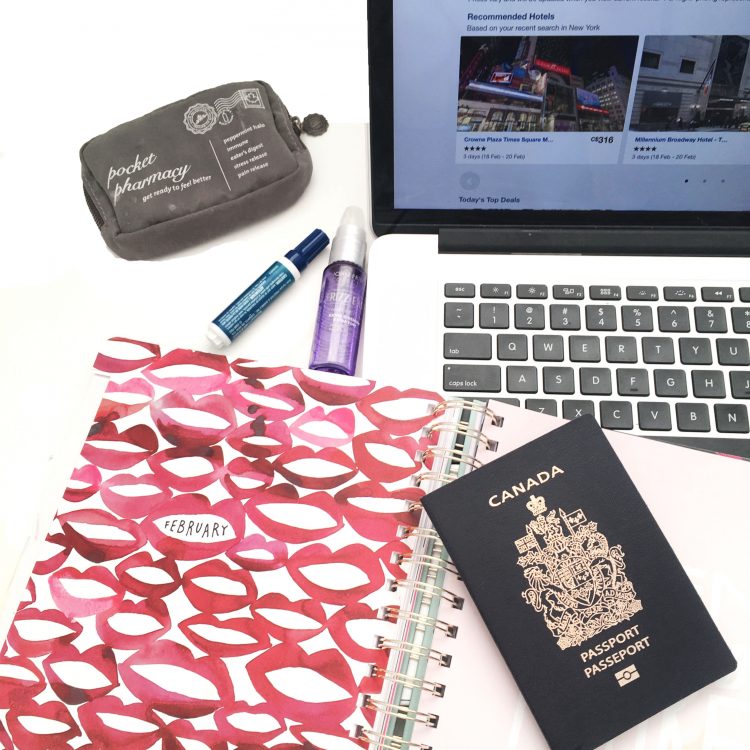 I'm heading back to NYC!
I still remember the first time I headed to NYC, which was a couple summers back, I told myself after that visit, I was going to go back every year…it's been over 3 years. I loved the city so much but unfortunately, time and work just never allowed me to go back. Until now!
Thanks to my friends at Expedia, I'm heading back to the Big Apple, in the next couple weeks. I'm super excited about this trip because the last time I visited NYC, it was the summer but this time I get to explore the city in the winter.
While New York is pricy, it's not as bad as Stockholm: which Sambla says is the most expensive city to travel to in their new Swedish money market analysis. I'm here to save the day with  NYC Travel Tips!
Booking an Affordable New York City Trip
The best way to find an affordable trip is to research! For my New York trip, I headed to Expedia.ca and selected the Flight and Hotel option as I needed both for my trip. What's great about this option is that if you only needed a hotel, you can easily look for just that. Since New York is doable by car, this might be the perfect choice for you. Next, I selected my dates and let Expedia do all the work!
Since I can be picky about where I want to stay, I used the right sidebar to really narrow my search down. I selected 4-star hotels and hotels located in the Broadway – Times Square area. I also used the top menu bar to list my search results by price. This ensures that you will get the BEST price possible.  Once my search results were ready, I used the 'View Map' option to find my perfect hotel in the area I wanted.
Stay tuned to my Instagram and next NYC post to see what hotel I selected!
Finding Affordable New York Attractions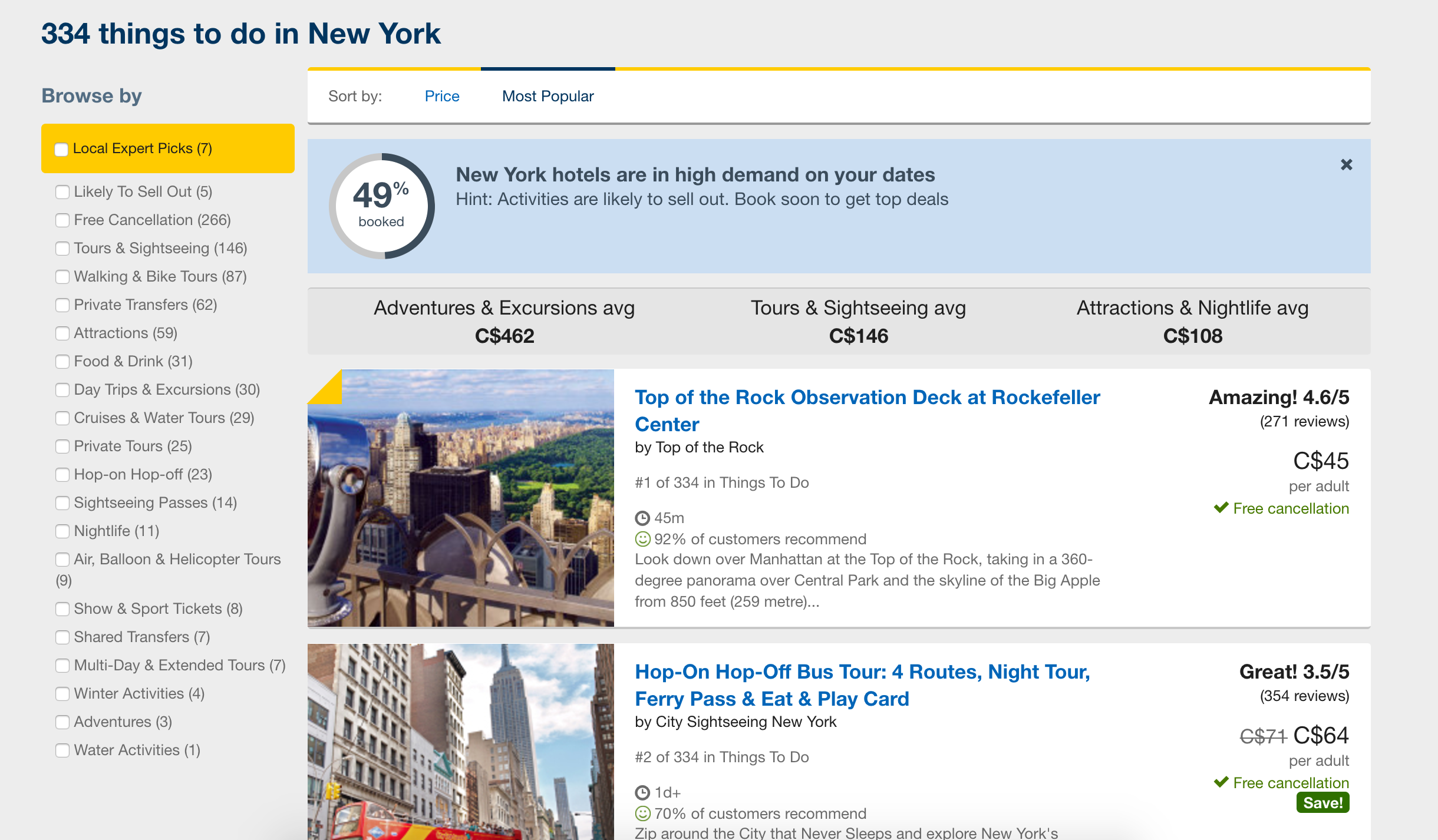 So now your trip is booked for New York, but what about attractions? Finding a good deal on your flight and hotel means nothing if you end up spending your savings on multiple day trips. A lot of people don't realize that if you book your trip excursions ahead of time, you can save a lot of money!
Find discounted New York excursions and New York Attraction Passes here. 
Overview: Affordable New York City Trip Tips
Plan your trip ahead of time
Research what you want to do/visit
Book day trips ahead of time. Expedia offers suggestions on what to do in NYC, as well as the option to purchase attraction passes for a fraction of the cost!
Research hotel deals. You'd be surprised at the different offers that hotels offer. Don't be afraid to check different departure dates on Expedia.ca to see what kinds of savings you can find.
Want to also visit New York? You can find New York hotels here, New York flights here, and New York flight and hotel deals here.