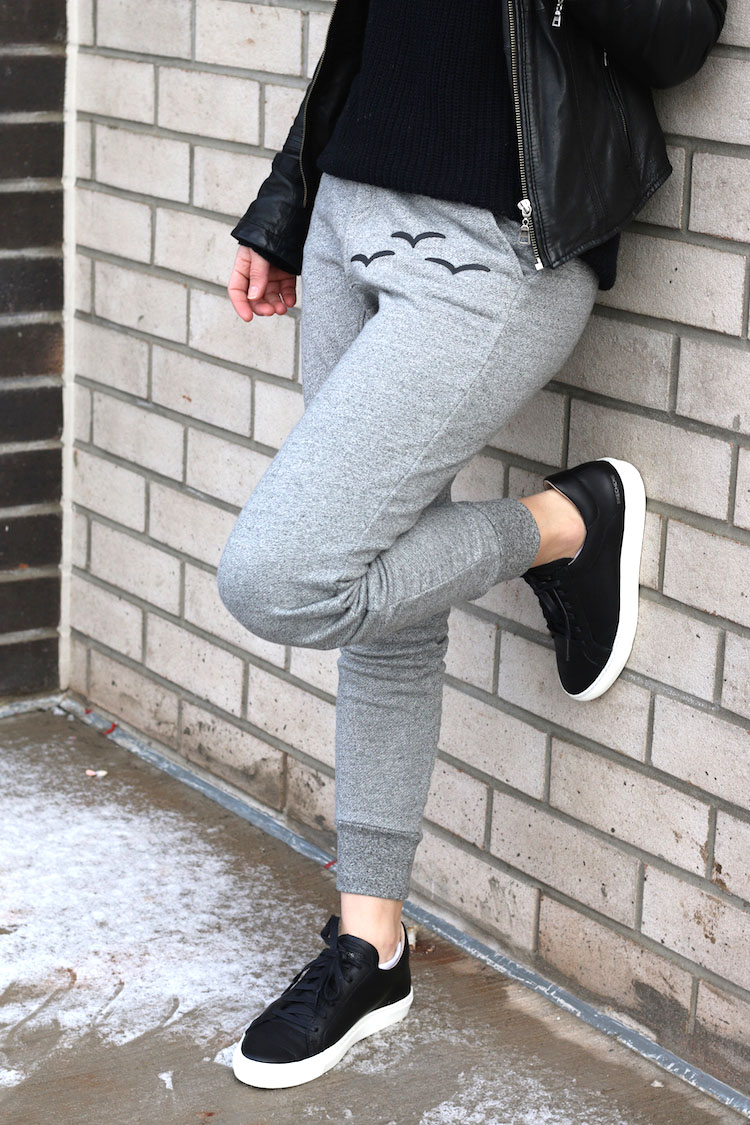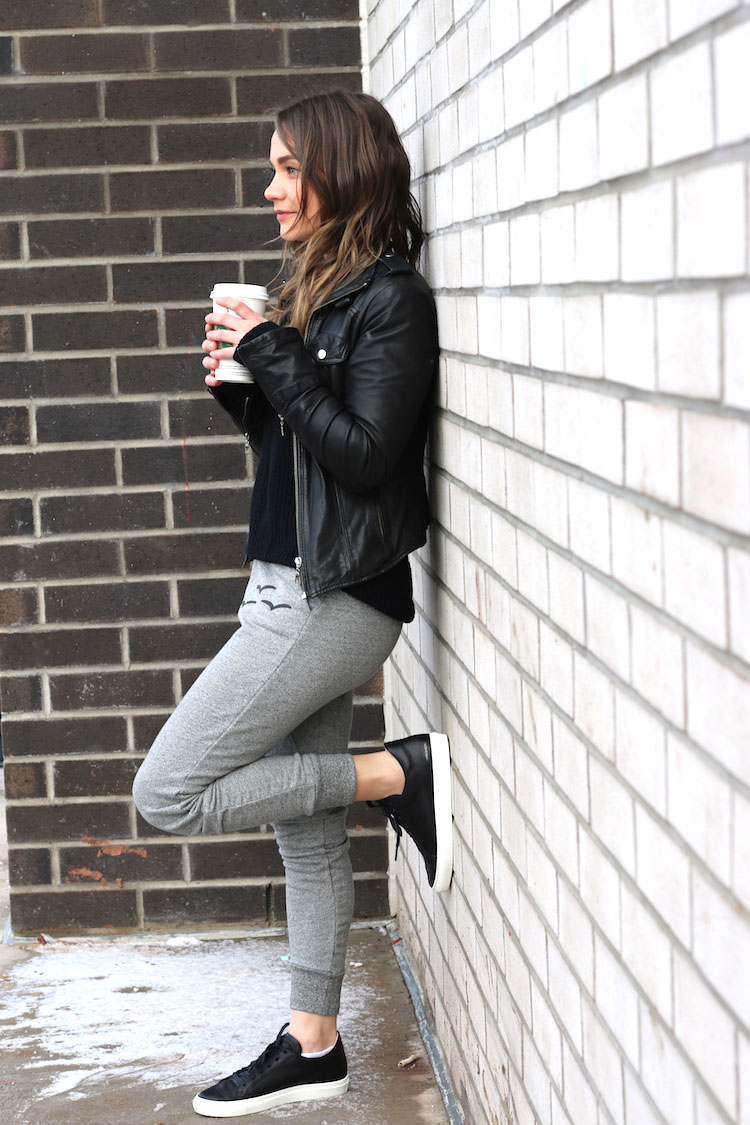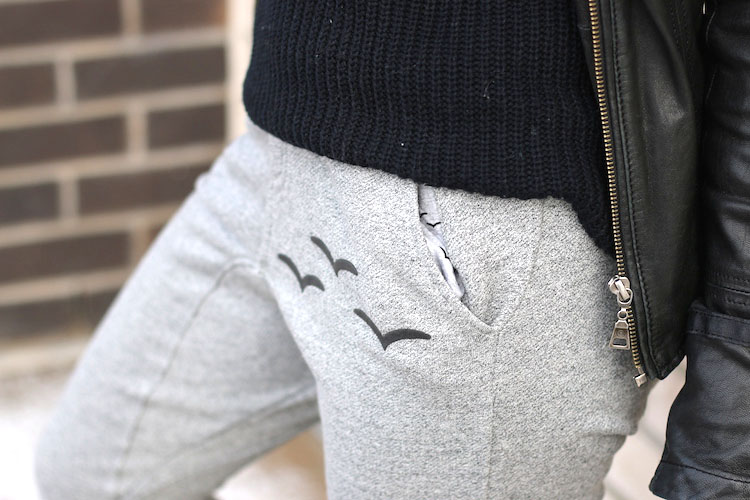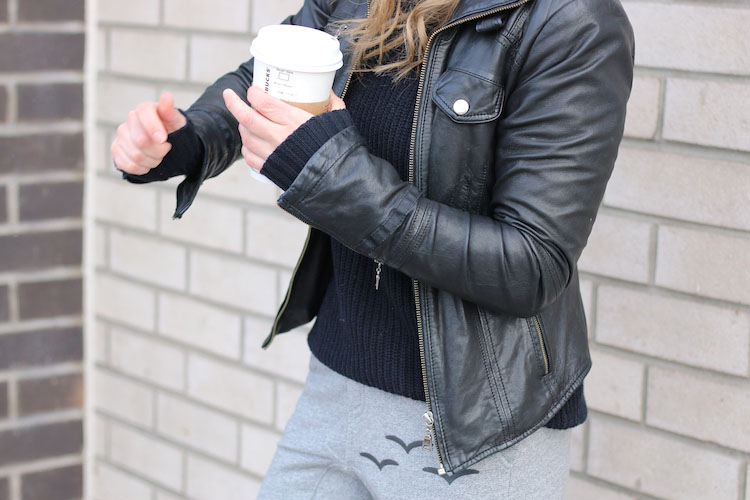 I know we're all guilty of lounging around at home in our sweats only to realize that you have no food in the house and now you have to go outside in public to the store. This means taking off your comfy sweats and putting on jeans to look somewhat put together in the outside world. Only to come back home and instantly change back to the comfy sweats.
Lazypants Sweatpants are like the all-in-one comfort pants. Since I am very guilty of the pant-switch that I mentioned above, my new sweats are coming in very handy. The other day I wore them out while getting coffee with Nicole, another blogger – shameless plug…here! Pretty much most weekends we head out for a coffee date, not only to chat but to gather some cute coffee photos for Instagram. A typical blogger move, I know. This time was extra comfy as no jeans were worn but I still felt put together while at Starbucks. Since getting them I've been wearing them to lounge around home, head out for errands, like coffee and over top of my shorts when going to the gym. Lazy chic is the perfect style for any weekend!
What I like about the pants is that not only are they comfy but they have pockets! A lot of my other comfy pants don't offer this so it's a nice change. The small cuff at the bottom is another great touch as if you're short like me, you don't have to worry about the pants dragging on the ground. Lazypants offers a variety of different styles and colours, making it easy to find a pair that fits your style.
Win a Pair of Lazypants
Head to Instagram for instructions
Bonus: Comment below where you'd wear your Lazypants
Bonus: Follow me on YouTube
Shop Lazypants Sweatpants