Invite EVERYONE
One of the main reasons Adam and I decided to throw a Pregger Kegger for our friends instead of a traditional shower is that our friends are a combination of men and women. There was no way I was going to get our guy friends to sit down and have a tea party lunch nor did I want that type of shower. I wanted an event where everyone could get together, relax and have a good time. It was also the perfect excuse to get everyone together after a busy summer and not seeing much of each other.
Kegs are Convenient
You could opt for a wine party or something else for this type of event but to me, a keg was the easy route to go. One spot for everyone to go to get a drink and who doesn't love a cold glass of beer?
We partnered with Grain & Grit, which is a local family-owned brewery here in Hamilton, Ontario. What I love about them is not only their Instagram worthy set up or the fact you can bring your pup with you as you enjoy a beer but they host some of the coolest events. Every Wednesday is Dog Day where you can get 10% if you bring your pup, Tuesdays are Babies and Brews for local moms to meet up and chat and Thursdays are trivia nights. There are also one-off events at the brewery that are always popping up. Make sure to check out their events page here.
Watch the video below for a look into their brewery and us picking up the keg!
You Can BBQ Dinner
Catering is EXPENSIVE! I never realized this until I started looking into meal ideas for our party. When you host your own event and you're not renting a hall you can simply have a backyard BBQ with all the fixings.
For our guests, we created a charcuterie board, had chips, dips and a veggie tray all available when they arrived. A little into the evening we BBQ up some burgers and put out all the topping fixings as well as a potato salad and quinoa salad. We also picked up some late-night snacks like frozen pizzas and frozen goodies such as dumplings and spring rolls.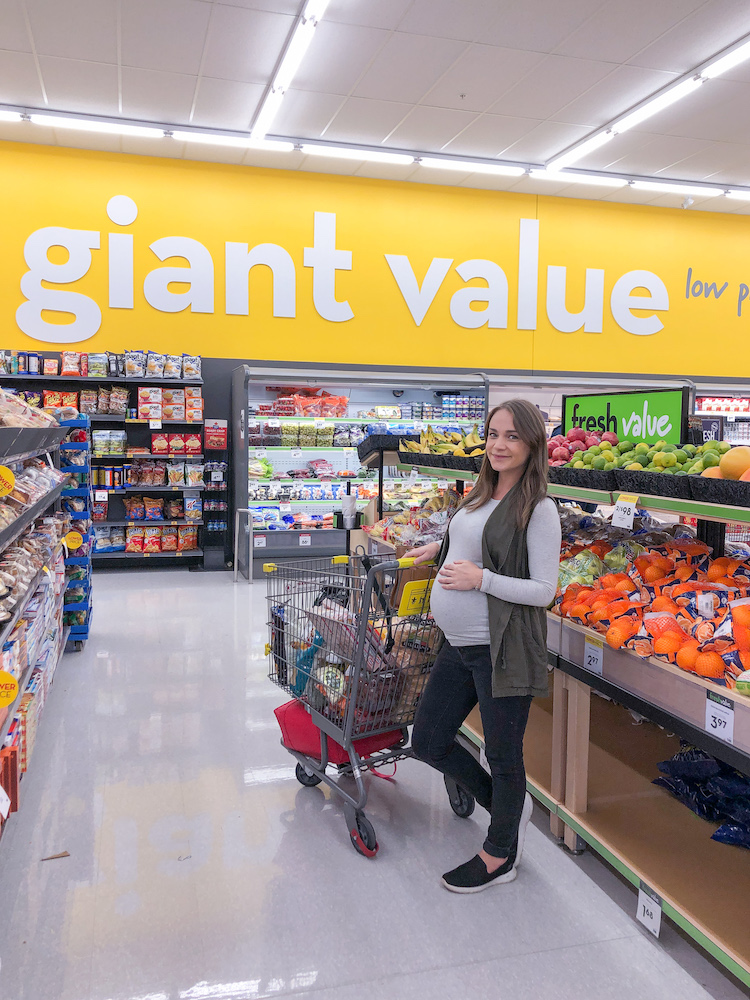 We hosted around 40 people and got everything for around $250 which is a bargain! Shoutout to Giant Tiger for sponsoring this part of our party and offering a gift card. Shopping their weekly deals leading up to the event, purchasing their Great Value items and taking advantage of their price matching definitely helped us to save. Also, did you know they have a wide selection of fresh produce? We picked up cheeses, meats, veggies, fruits and more. It was the perfect one-stop-shop.
Check out the video below for some of the shopping experience!
No Awkward Gift Opening
This is one thing that makes me feel so awkward in front of a large group of people – opening gifts. I did not want to spend 1-2 hours opening gifts in front of everyone nor did I think (especially my guy friends) want to watch this. I simply asked on the innovations to bring the gift unwrapped and we placed them all on a table for everyone to see.
Another great idea is doing a Diaper Raffle. You could ask everyone to bring a pack of diapers and in exchange, they get a ticket to win a gift basket that you've put together.
We ended up playing games instead and handing out prizes to the winners. Watch the video below for some baby shower game ideas!
The Invitations
Here is a look at what our invitations looked like. Note: blank spaces is where personal info such as address and registry was listed.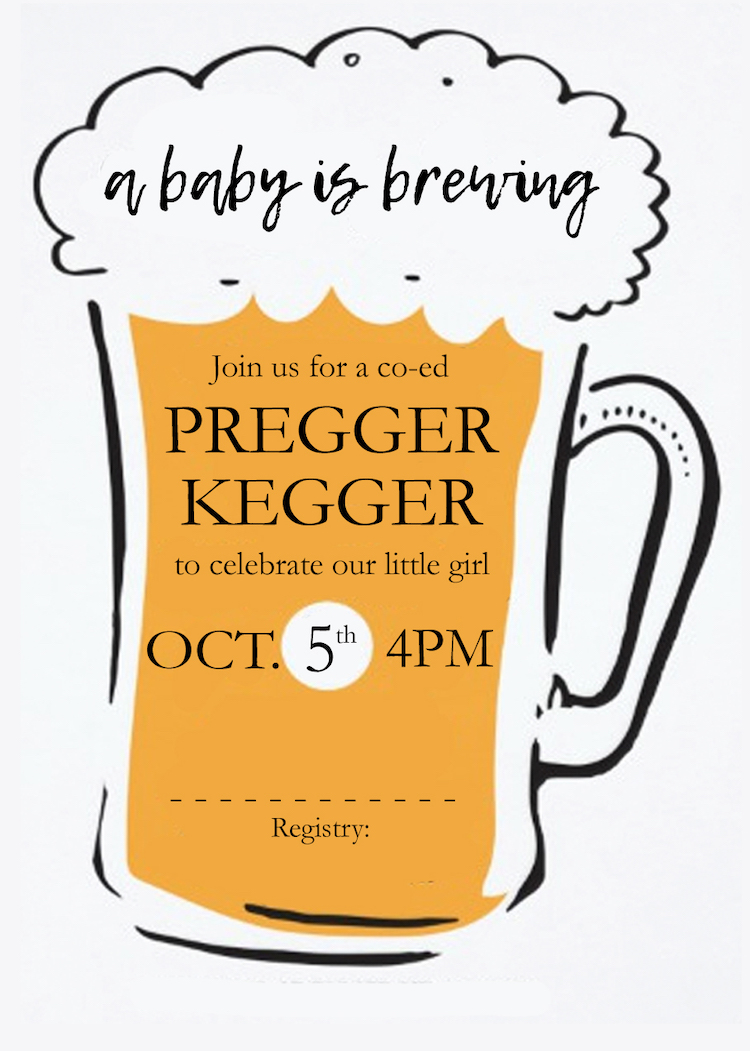 Planning a Kegger Pregger Video