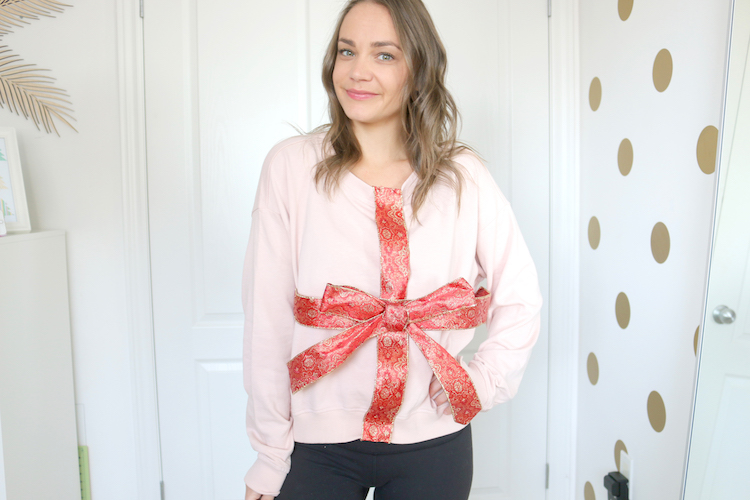 Creating an Ugly Christmas Sweater can be a lot of work. There are also times when you just don't have a lot of time and/or you don't want to ruin a current sweater you already own.
Let's be honest, the thrift store is not always affordable for something second hand. Which is why I am here to show you guys how to create this simple ugly Christmas sweater in under 5 minutes
All you'll need is:
A Sweater
Safety Pins
Ribbon
Scissors
Put a piece of ribbon that can run from the middle of the neckline to the bottom of your sweater. Pin the ribbon at the top and bottom.
Cut a piece of ribbon that is the length of your sweater and pin it on both sides right under the arms
Make a bow out of the ribbon
Pin it to the middle
DONE! That is it. Once you're party it over you can remove the pins and your sweater will never know the difference.
Check out my full video tutorial down below. And, don't forget to subscribe to my YouTube Channel.
Check out my other DIY Tutorials here.
Simple Ugly Christmas Sweater in Under 5 Minutes
PIN IT