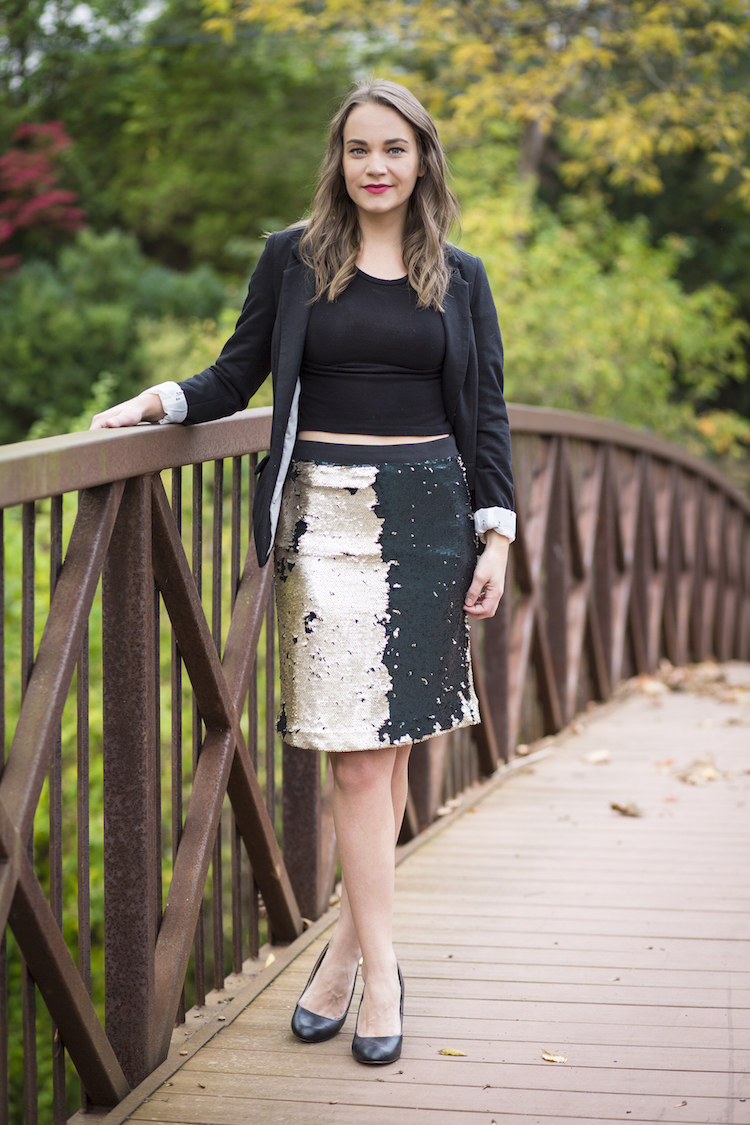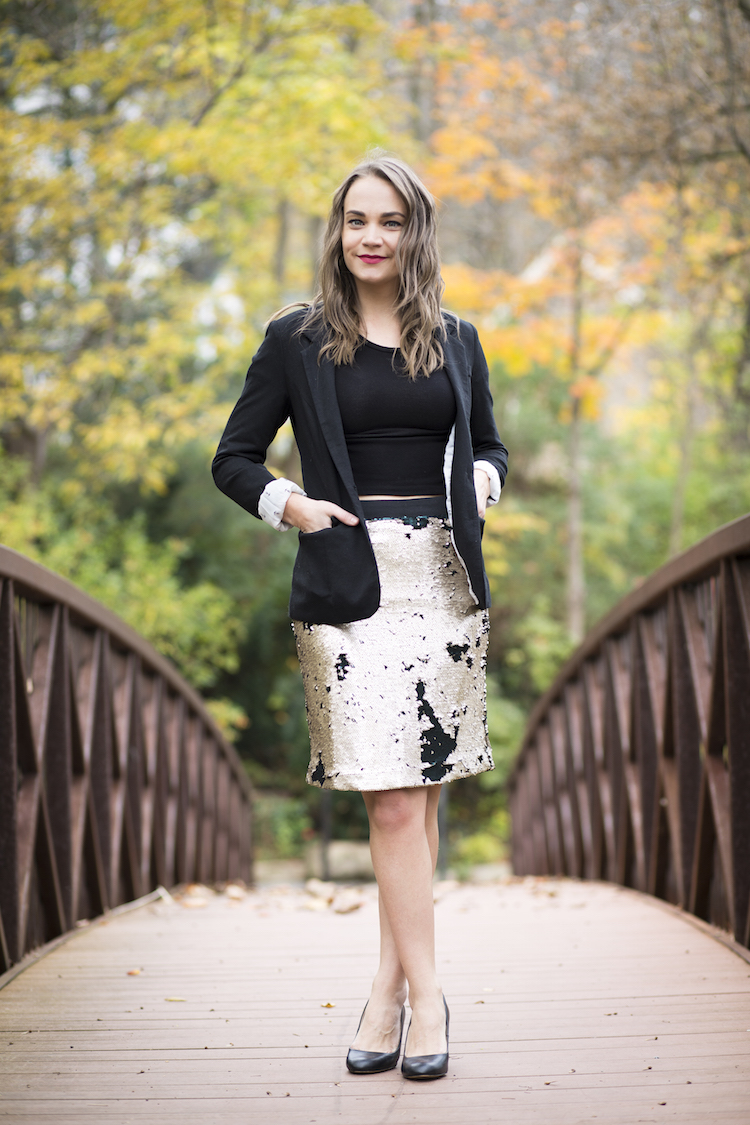 Avon Sequin Skirt c/o | Black Crop Top (old) | Black Blazer (old)
I feel like a mermaid when I wear this skirt! Not just because it's all sequins but the fact that I can switch it back and forth from blue and gold. I was going to say that you'd never guess where I got it from but I clearly wrote it in the above in the outfit details. I've seen this sequin trend before on pillows but never a skirt so when I got this in the mail I was excited! I also couldn't believe the price point – it's under $55 on Avon.ca which is pretty much a steal because it's like 2 skirts in 1. If you're really into the sequin look – scroll down. I've also included some other sequin trending items in the widget below – like seriously the jumpsuit? Can someone please host a party and invite me so I have a reason to buy it?
Recently I purchased what I thought was sequin changing material (it ended up being pillowcases) to create some DIYs with. I won't lie though, I'm kind of scared to work with the material! If you have a suggestion on what I should DIY with the material let me know! For now, I'm just going to enjoy my pre-made skirt!
Shop This Colour Changing Sequin Skirt Look