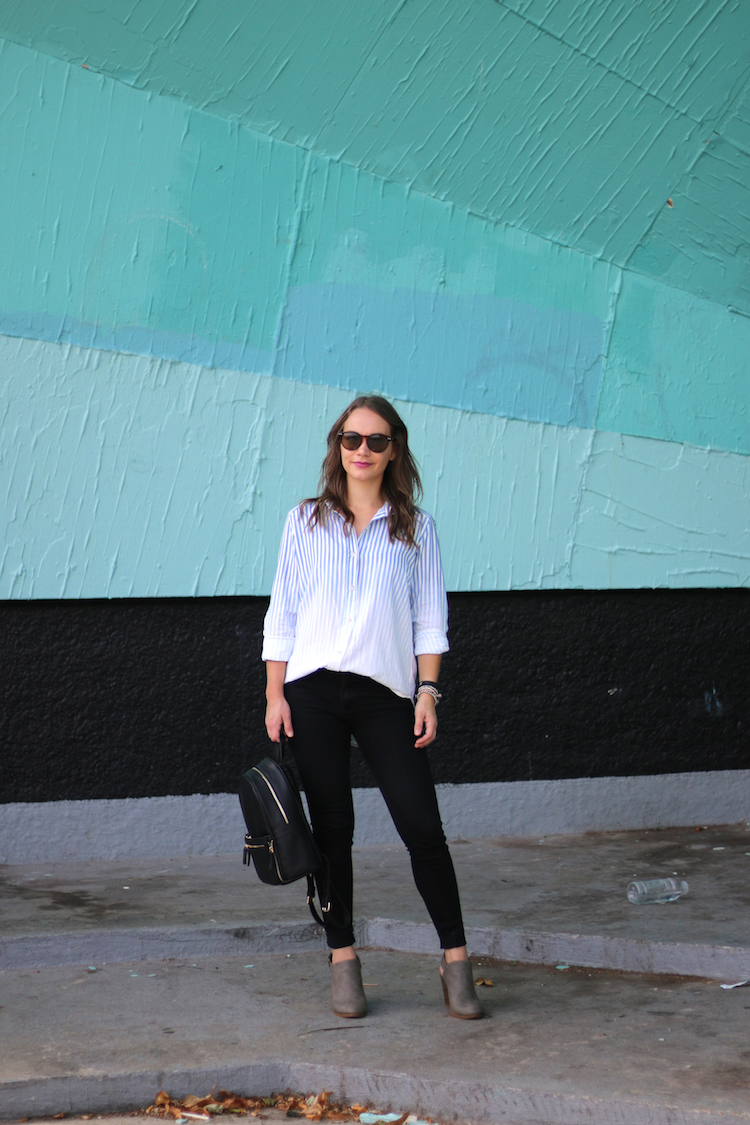 Being from Canada, having the chance to shop at Target again, is HUGE! I was so sad when it shut down here that every time I spot one I need to go in just to browse. Well, who am I kidding I don't just browse – I will end up buying everything.
During my last trip to the states (I went to Darien Lake) I went to a Target before heading home. While there was a lot of items I wanted, I stuck to picking up this blue striped boyfriend button up. Okay, I also picked up like 4 bags of chips because there are way better flavours and they have the Doritos Rolls!
ALSO READ: See how to style a Bomber Jacket
I found styling a baggier shirt a little tougher compared to others. However, I found pairing the shirt with tight jeans and a pair of heeled boots added the girl-ness back to into the shirt. I'm also not sure when backpacks came back in but I'm loving it! Being able to walk around hands-free is amazing.
Shop Boyfriend Button Up Shirts Below!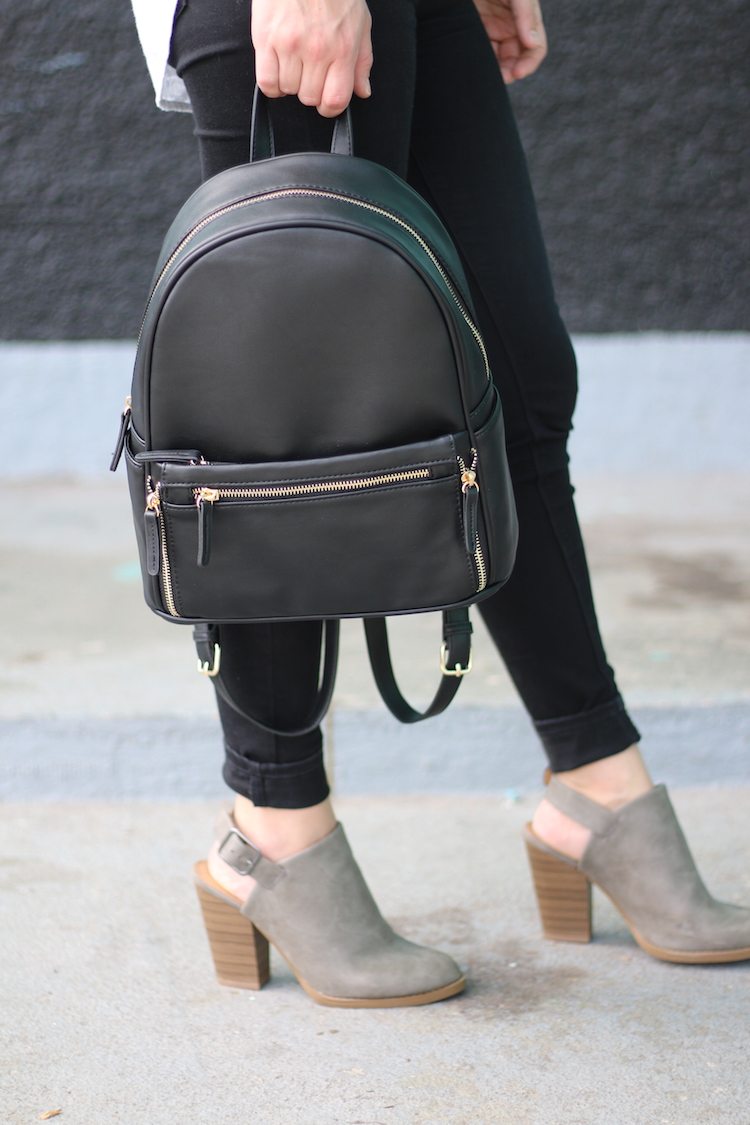 Wearing: Forever 21 Backpack / Target Shirt / Jean Machine Jeans / Winners Boots
Photos by: Nicole Rae