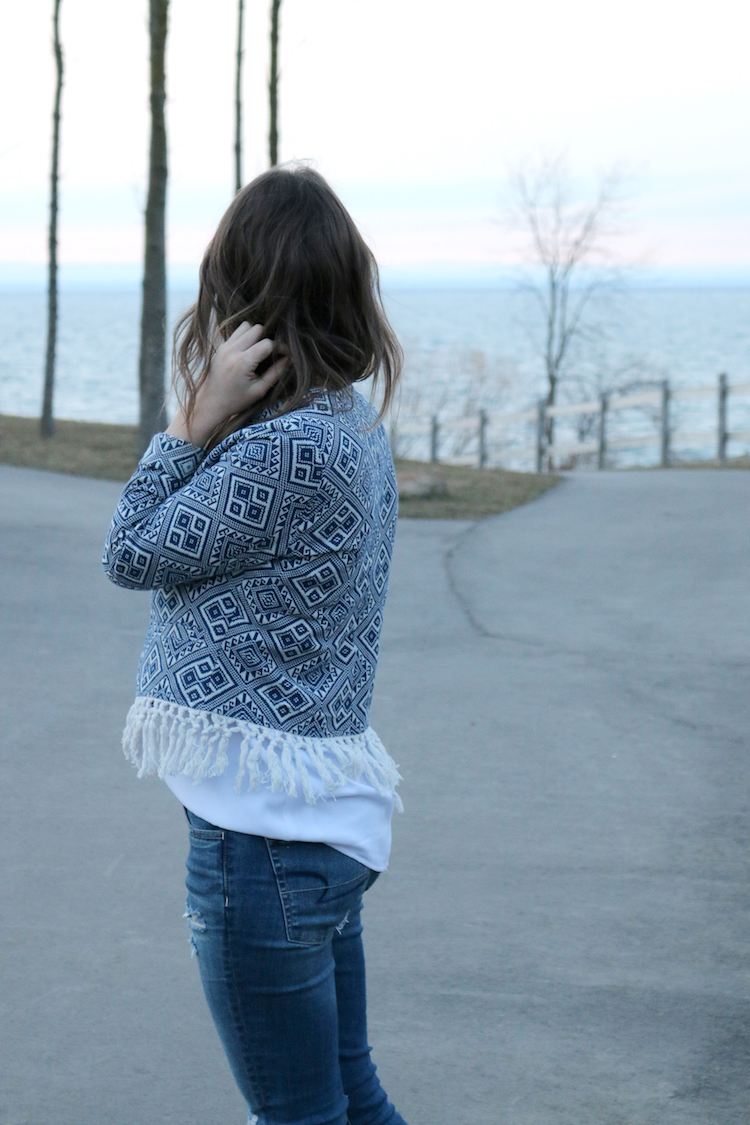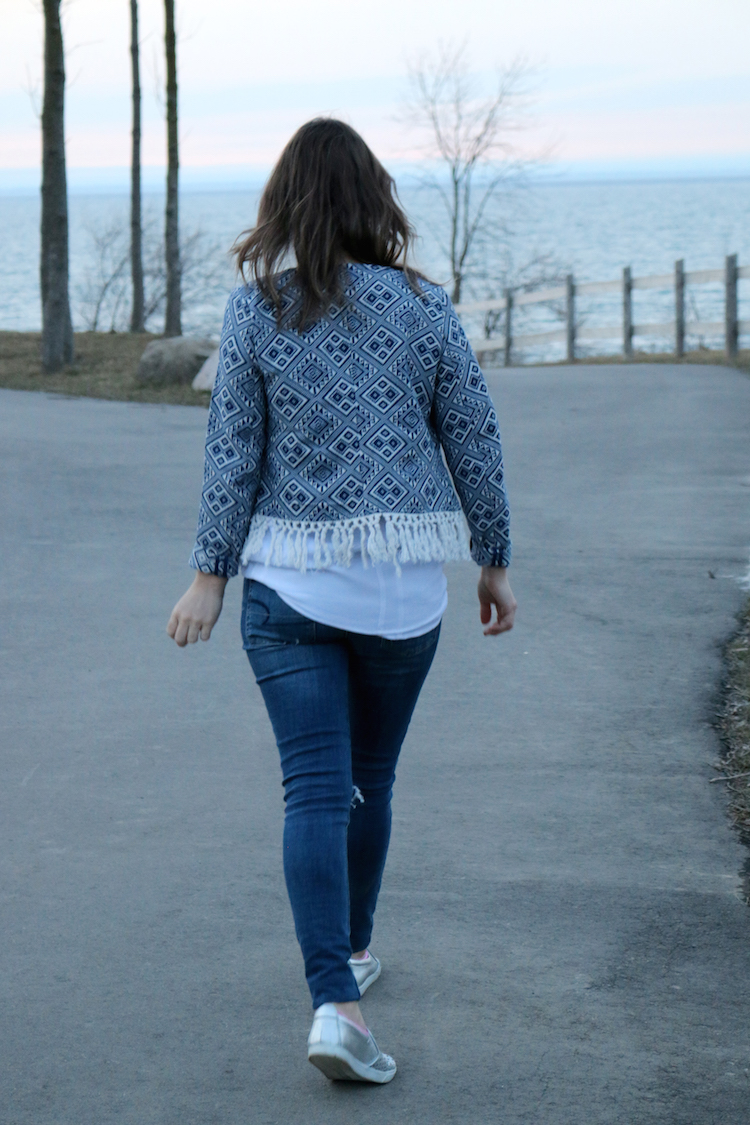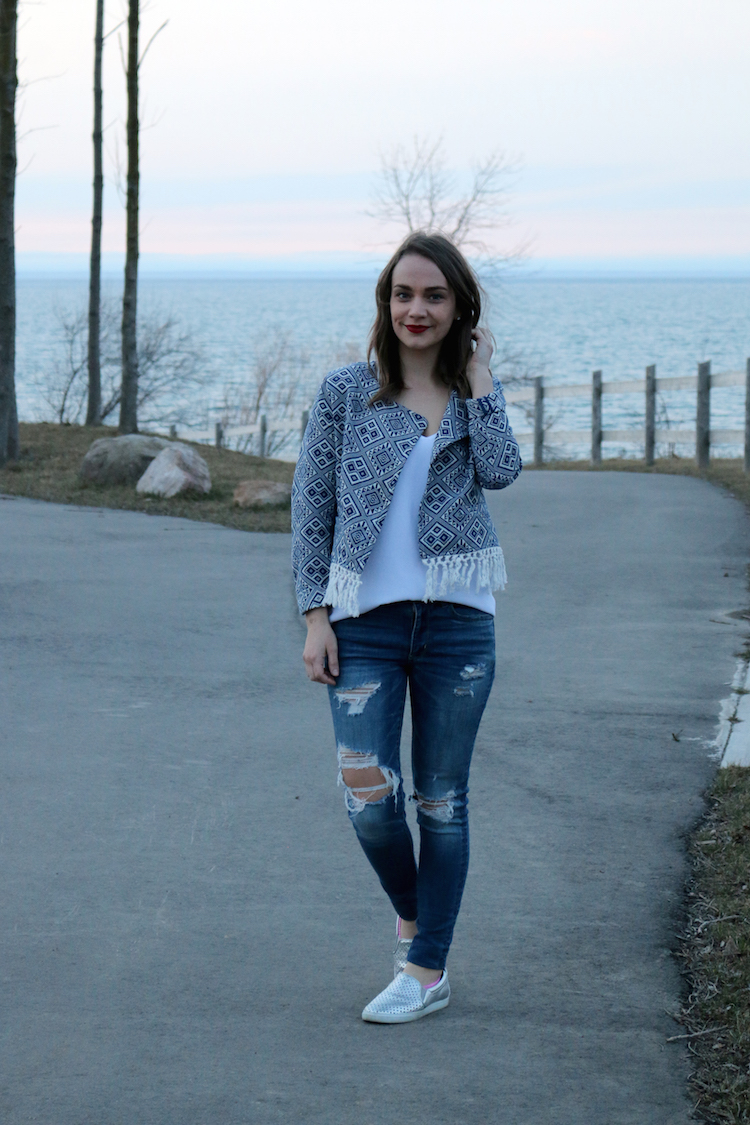 American Eagle Ripped Jeans | Nine West Silver Shoes | Express White Tank | cupcakes and cashmere Fringe Jacket
Is it spring? Is it winter? Who knows. I feel like one day I am wearing a big winter jacket and then the next day I'm out in this spring jacket. I'm personally looking forward to the warmer weather as I'm not a fan of bundling. Or it could be because Adam and I purchased a boat last year and this will be our first real summer with it. We're so excited to just go down the street from our house, pop the boat in the water and spend our weekends relaxing on the water. However, now I am obsessed with the idea of purchasing a drone. I think it could be a super fun tool for the summer, out in the middle of the lake.
Let me know if you agree in the comments below. I'm hoping you'll help justify my purchases ha!
Shop Fringe Jackets Under $100