DIY White Gold Jean Jacket
This week's DIY was inspired by a jacket that I saw on Treads and Blooms Instagram. I became obsessed with the splattered paint/bleach look of the jacket. She mentioned that it was sold out and that she had picked it up a while back. That's when I knew I had to try and DIY it!
[columns_row width="half"] [column]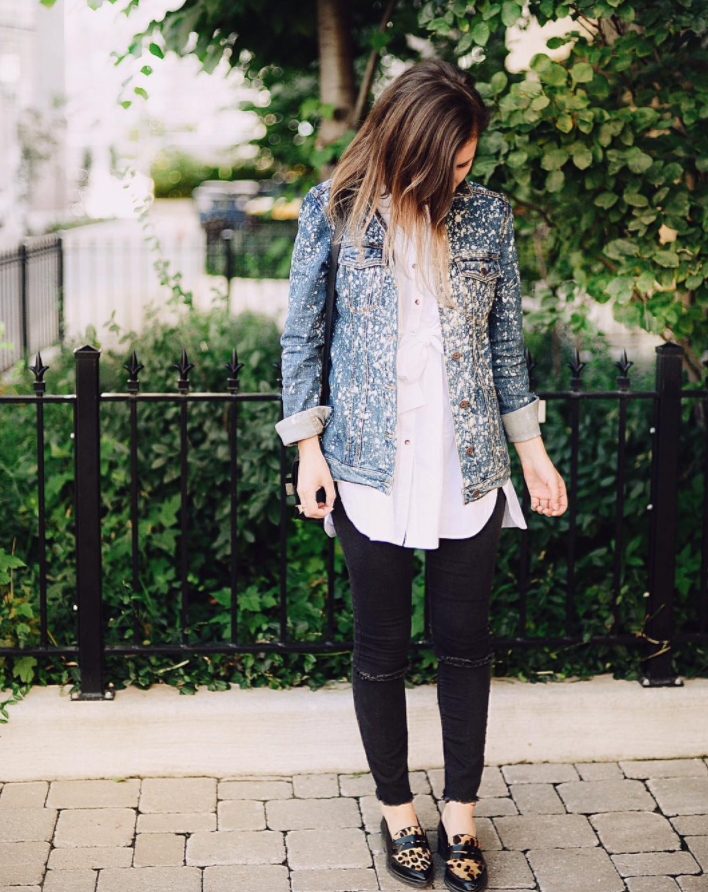 [/column] [column]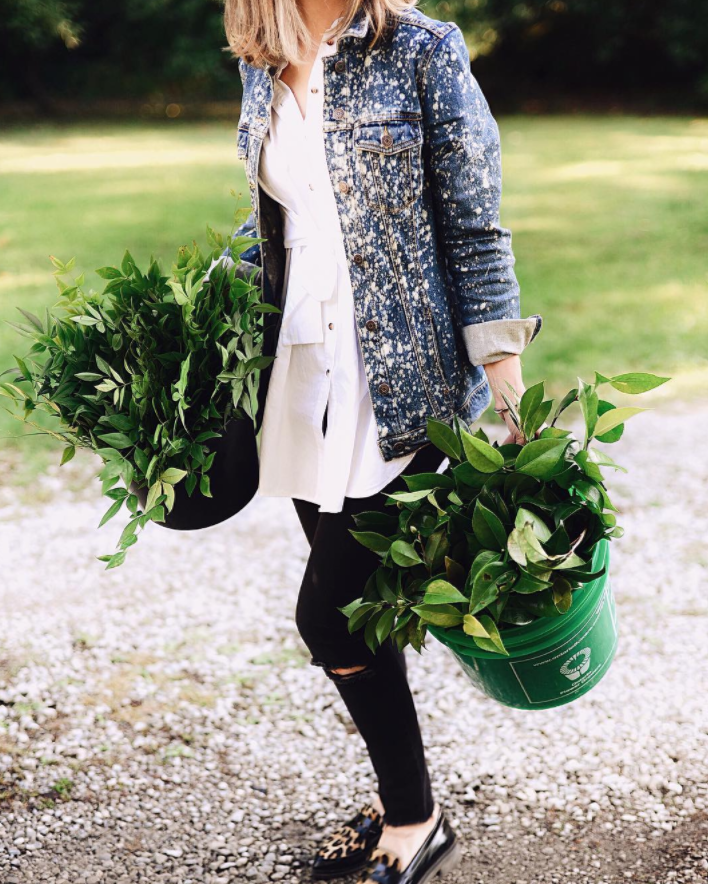 [/column] [/columns_row]
For this DIY White Gold Jean Jacket, you'll need a thrift jacket, which I found at my local 2nd hand store and some paint. You could also use bleach if you're looking for more of a washed-out look. I opted for the fabric paint because I knew it would keep the jacket wearable (not stiff) and I also wanted to add some gold touches!
Check out the video below on my DIY YouTube channel for the full tutorial!