DIY Lace Up Sweater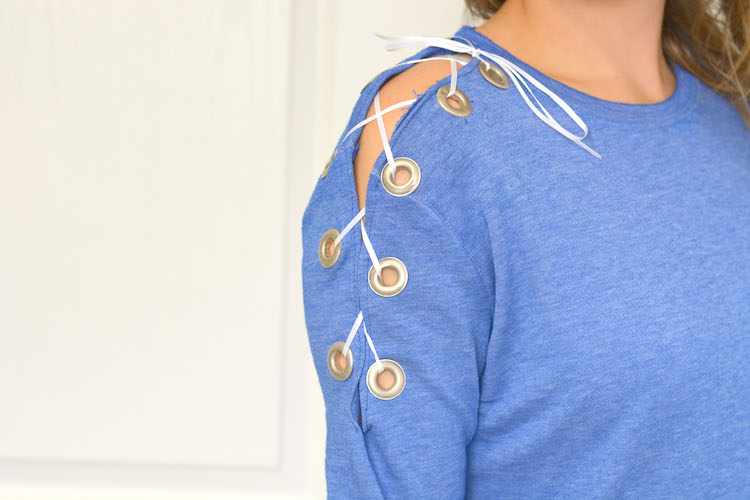 DIY Crop Top Patch Sweater
New DIY YouTube Video is up and this week it's DIY Sweater Ideas! With the winter finally arriving, I thought it was time to switch the DIYs over to winter ones. Living in Canada, we need to find cute sweaters!
These two DIY Sweater ideas are perfect for revamping any old sweaters you may have.  The first DIY Sweater is a DIY Lace Up Sweater which just uses some eyelets and lace. If you have used eyelets before, this will be very simple. First, use scissors and cut down the seam on the arm of your sweater. Next, evenly place eyelets down both sides, there will be instructions on the box on how to place them. Lastly, feed lace or string through the eyelets and tie a bow at the top.
The 2nd, DIY Sweater is a DIY Crop Top Patch Sweater. I've seen patches everywhere in the stores, on jackets and pants so I knew I had to make a DIY with them. All you'll need for the DIY Crop Top Patch Sweater is some patches from a craft store and an iron. Set your iron to the cotton setting and iron on the patches to your desired area on the sweater. You could also try this DIY on a jacket.
Make sure to subscribe to my channel to keep updated on new DIYs!
DIY Sweaters | PIN IT