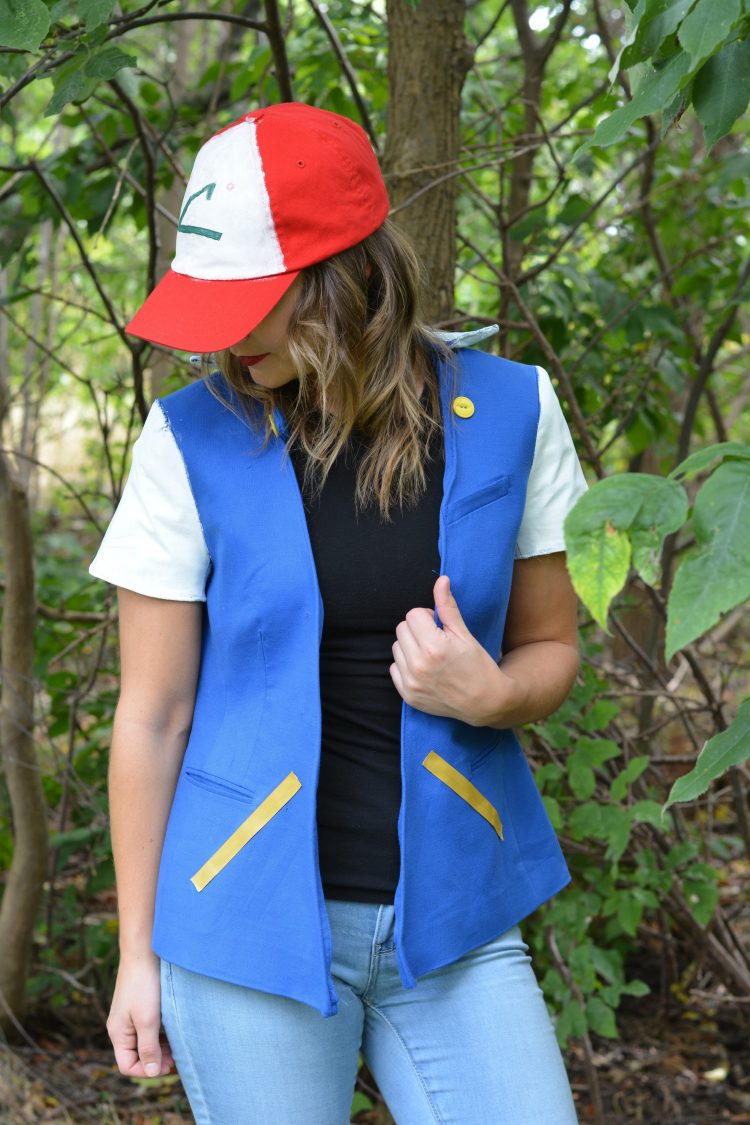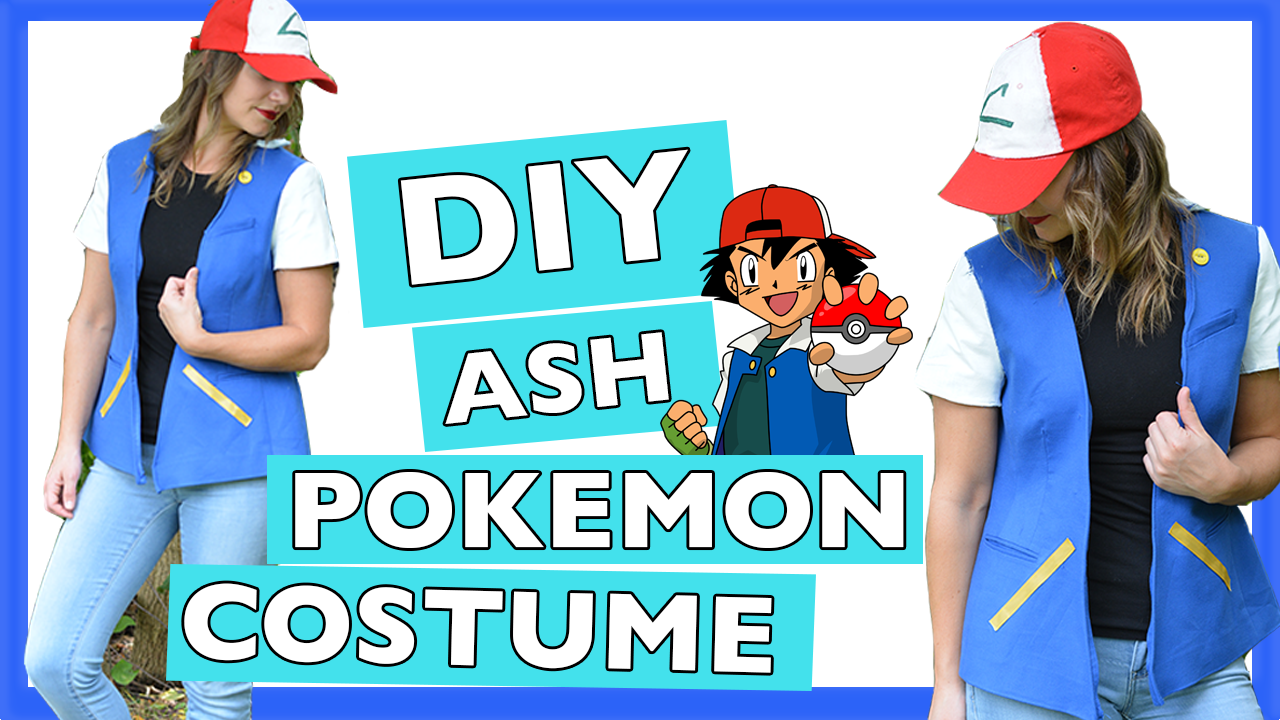 Well, I am back with the Halloween ideas but this week I'm back with a DIY Ash Pokemon Jacket Tutorial! I've been doing a few Pokemon-related Halloween costume ideas this year. The release of Pokemon Go has brought back the hype of Pokemon so why not go costume crazy! Be sure to also check out my DIY Pokeball Costume.
This DIY Ash Pokemon Jacket Tutorial is super easy to make and involved very little or new sewing, depending if you're fussy about any raw edges on your jacket. Also, could depend on how last minute you're creating this costume.
For this DIY, you will need an old blazer (check out a local thrift store). You will also need some white fabric paint, buttons, and basic items that are around your house.
Visit my YouTube channel for more DIY Costume Ideas. 
Check out the DIY Ash Pokemon Jacket Tutorial here: