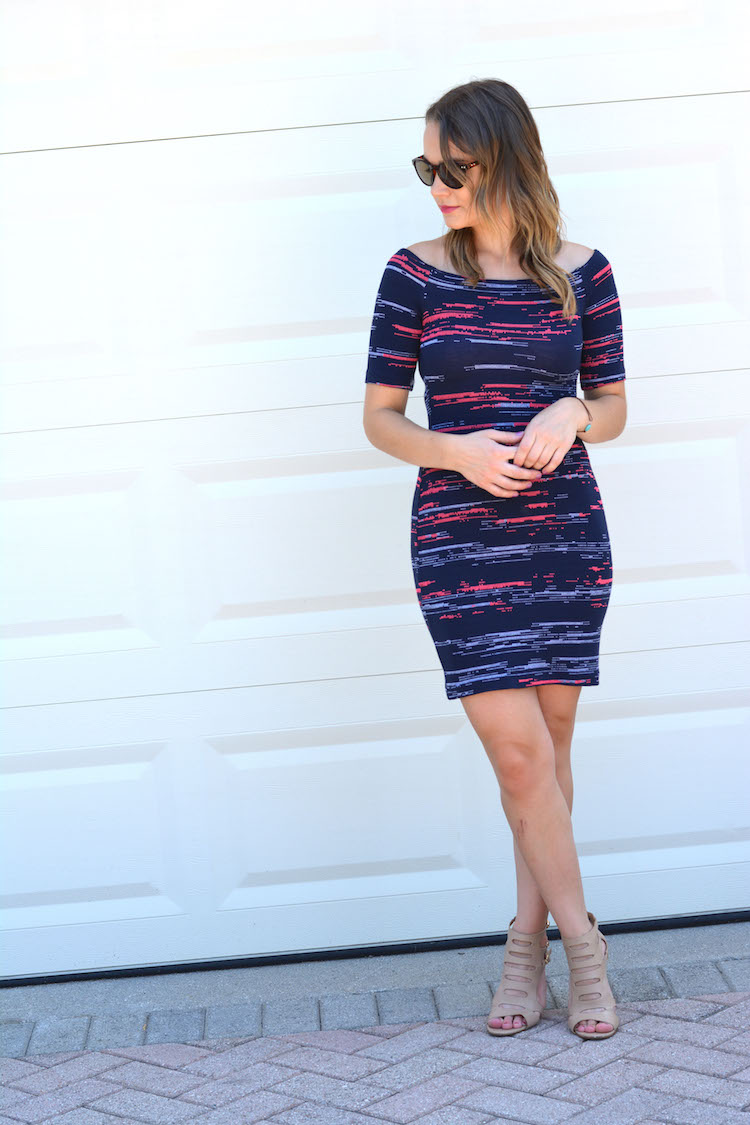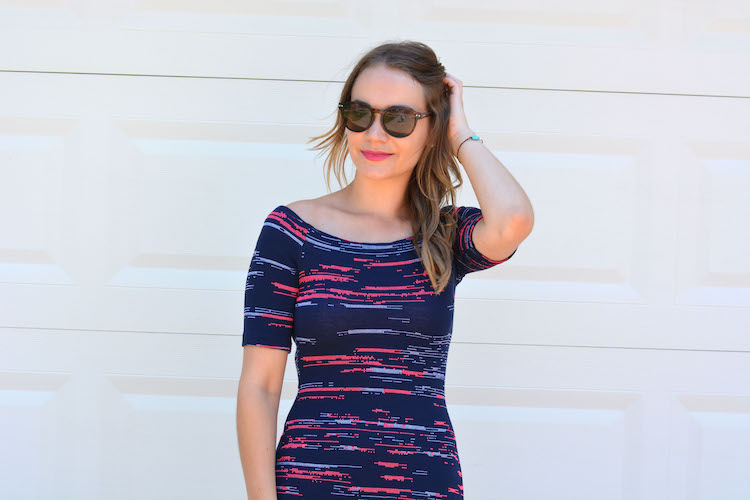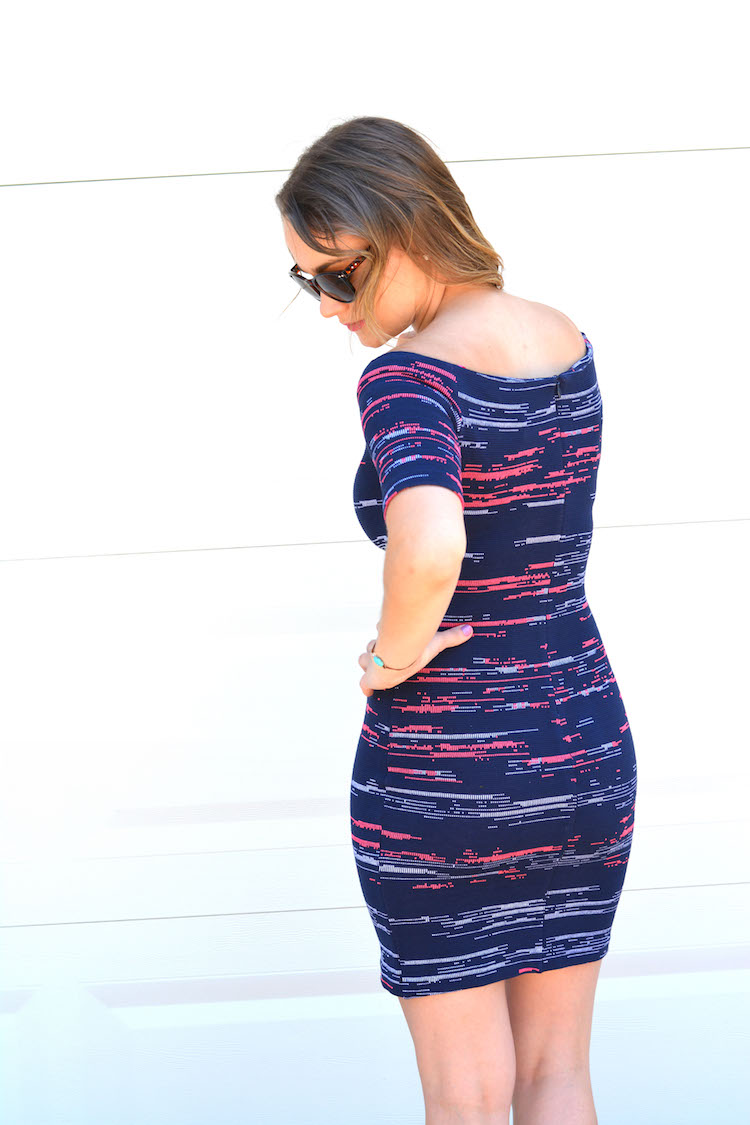 Electra Mini Dress
This Electra Mini Dress by Amanda Uprichard was instant love when I saw it on Shopbop!  The bright pink of the dress got me first and then the off the shoulder feature was another hit.
I don't own a lot of off the shoulder dresses, so I thought I would try the trend with this one, plus the long sleeves were super cute. I've seen a lot of dresses that are off the shoulder but they always have those huge poofs to them and I'm still not too sure how I feel about those. I tried one on before and felt like anytime I moved my shoulders the shirt/dress would move up. I felt so restricted! The only problem I had in this Electra Mini Dress were my tan lines – I need to even those bad boys out.
Being a thicker fabric, the dress is a bit harder to wear on hot summer days but for cooler nights out it's going to be perfect. Now to get a ladies night out happening and I'll be set!
In case you were wondering this dress is currently on SALE!
What are your thoughts on off-the-shoulder dresses and shirts?
Dress: Electra Mini Dress – Amanda Uprichard c/o Shopbop