What is Luxe Box? Luxe Box is the leading beauty membership service in Canada. Every season (i.e. once every 3 months) every Luxe Box Member receives 7-8 beauty and lifestyle products, with complimentary shipping.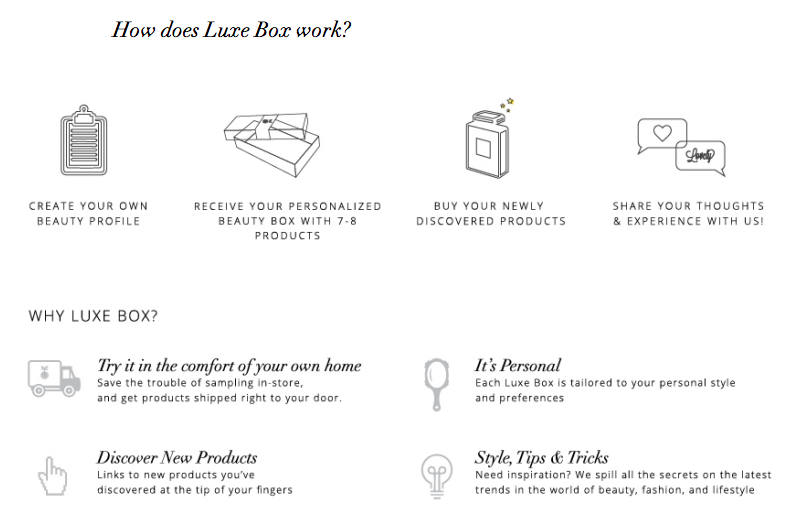 What Membership Plans are offered?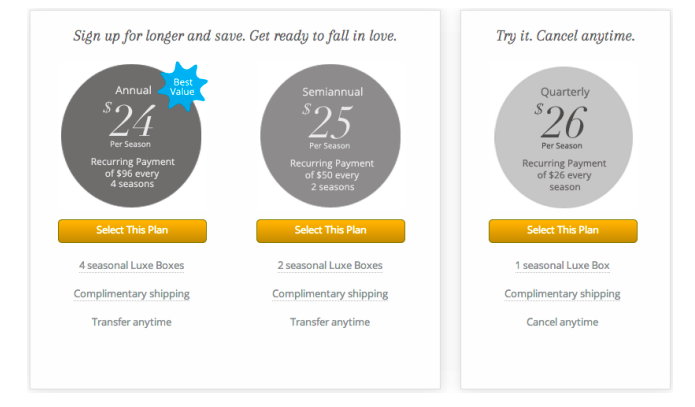 Referral Program Luxe Box offers a referral program to all members. By participating, each member shares their unique invite code to offer his or her friends and family a discount on any membership plan. For every 2 successful referrals made, earn a FREE Luxe Box! Start earning by going to: http://loosebuttonluxebox.referralcandy.com/
So what will be in the Spring 2015 box you ask? Well take a look below.