Fall is here and, like most females, I love this season. It's the season of putting on oversized sweaters, jumping in leaves (yes, I still do this), wearing comfy tights, and smelling delicious scents, like Apple and Pumpkin Pie, Cinnamon and Vanilla to name a few. When transitioning into a new season, I like to bring touches of them into my home. This usually results in DIYing a new centerpiece for my kitchen table, looking up new recipes and posting them on Pinterest, and changing up the aromas in my home.
A convenient alternative to scented candles, Glade Wax Melts are a flame-free way to enhance your room with scents, and are honestly easier than trying to get that annoying lighter to work. All you need is the Glade Wax Melts Warmer (http://www.glade.com/en-ca/products/candles/wax-melts-warmer#available-products) and a package of the Wax Melts, which are available in numerous scents and a rainbow of colours. Plug the warmer into a safe space (it gets warm and you won't want your children touching it), and place one (only one!) of the wax melts onto the warmer. Turn the switch and let the Fall aromas enter your home! Each one of the Wax Melts lasts up to 12 hours, and each pack can provide your home with 96 hours of scent.
Check out my DIY step-by-step guide for using the Glade Wax Melts Warmer below.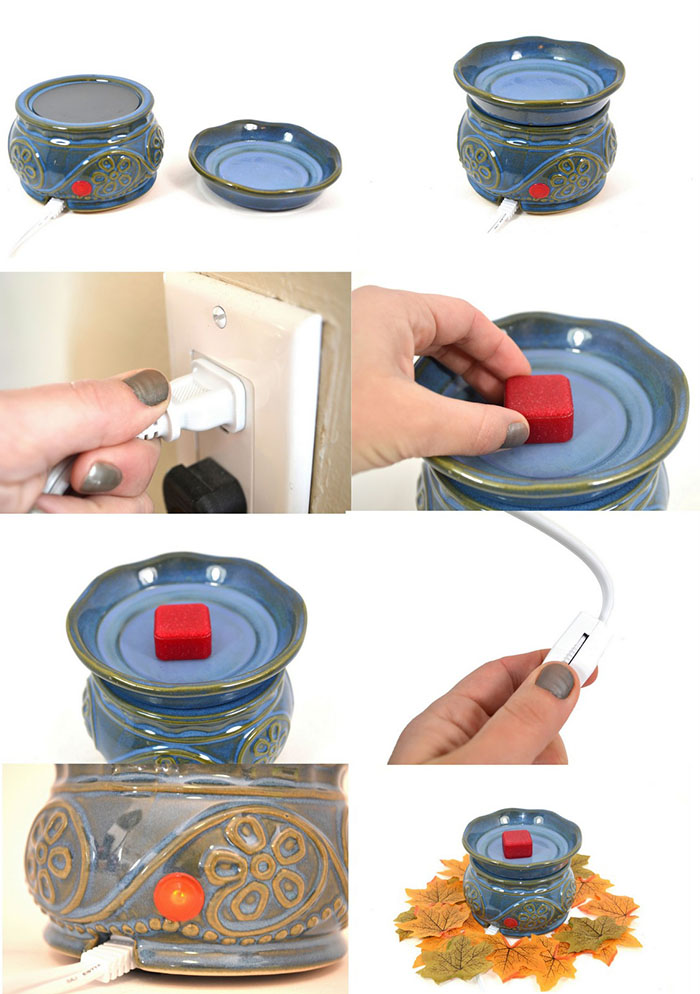 My personal favourite Wax Melt scents are the Apple Cinnamon, and Pure Vanilla Joy
I'd love to hear what your favourite things are about Fall and what scents you enjoy the most during this time of year.

Glade® Wax Melts turn on your best feelings with up to 96 hours of fragrance per pack. Available in a variety of scents, they are designed to evoke your most beautiful emotions. Find out more about Glade® Wax Melts and our inspiring scents at www.glade.ca
Disclosure: This post was brought to you by Glade® via Mode Media Canada. The opinions expressed herein are those of the author and are not indicative of the opinions or positions of SC Johnson & Son Inc.