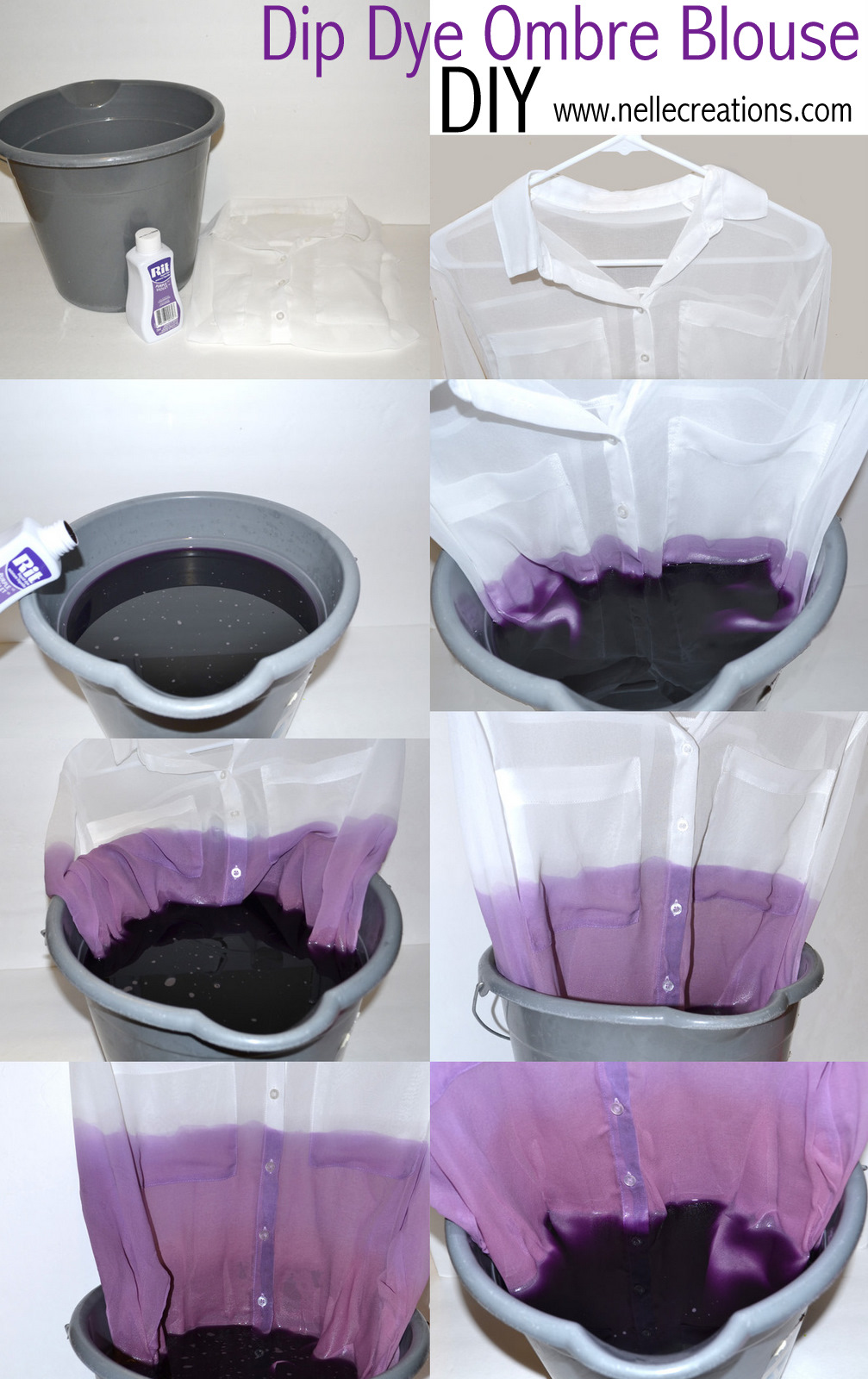 What You Need:
1. Fill your bucket with warm water and add your dye.
2. Place your shirt on a hanger.
3. Place 3/4 of the shirt into the dye.
4. Following the guide I provided, bring your shirt higher out of the dye a bit at a time to create the ombre effect.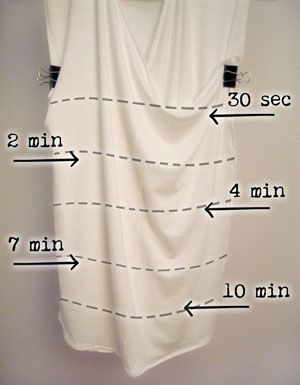 5. Rinse the shirt and wash separately, so the dye doesn't run into your other clothes.
6. Wear and show off your fabulous DIY skills!
THE FINAL LOOK!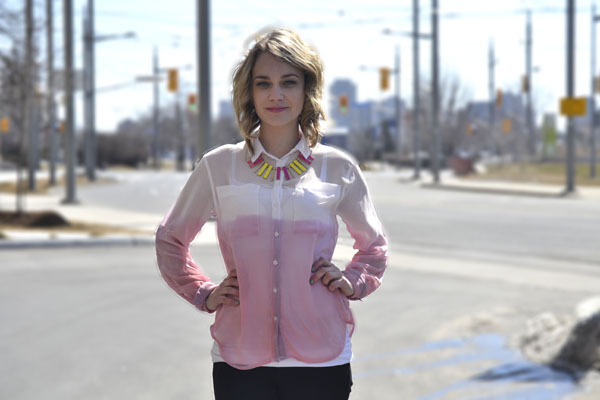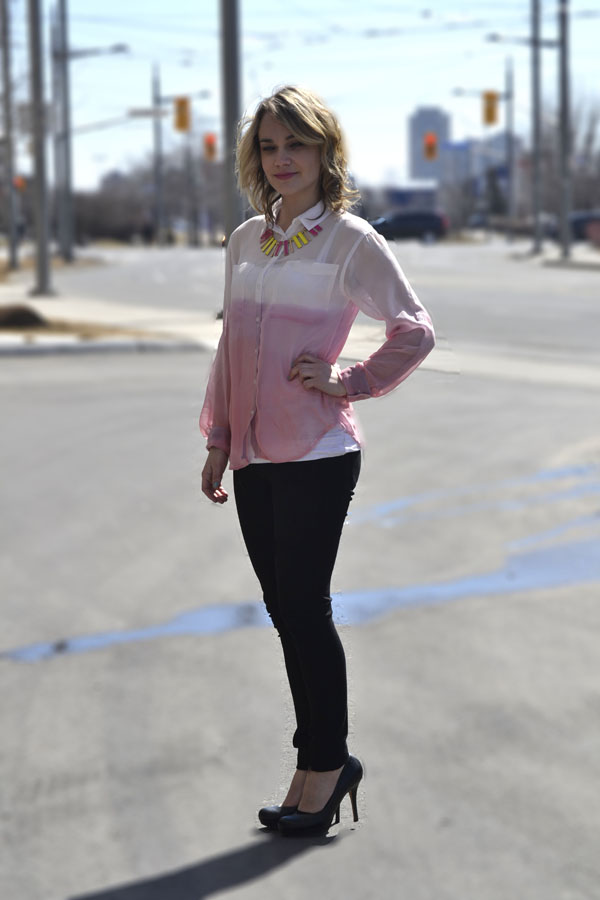 Shirt: DIY | Pants: Winners | Shoes: Steve Madden | Bag: Express c/o