This year I was lucky enough to attend World MasterCard Fashion Week with Redken Canada as their style ambassador. I got to go backstage everyday and their wonderful team of stylists styled my hair in a different look everyday. The looks they were going for were inspired by model Sky Ferreira who is a breakthrough music star with a style that is all her own! I've never been pampered like this before and had my hair styled in such unique ways so I can't thank Redken enough for this great experience! Take a look below at the 4 different styles I had during the week and be sure to visit Redken's Facebook page to see how you can create the look and for a chance to win the products used in each look!
Look 1: This look reminded me so much of Marilyn Monroe – I couldn't believe the volume the stylists achieved with my fine hair!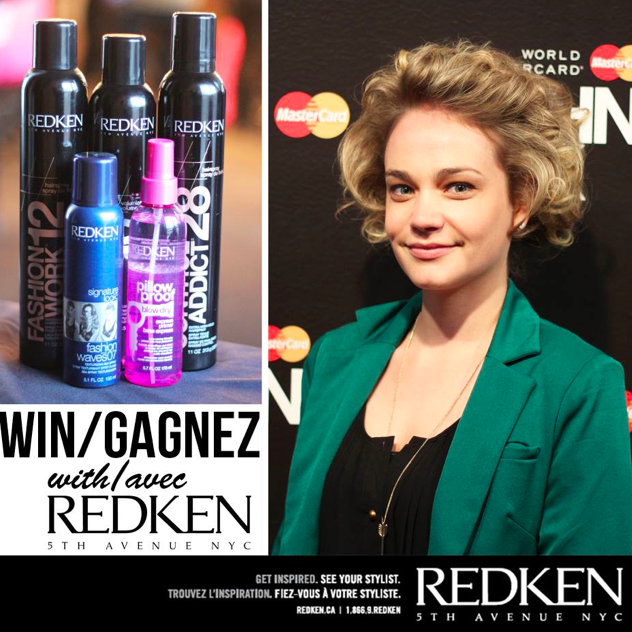 Look 2: I called this my rocker look of  the week, with the awesome braid going down the side of my head.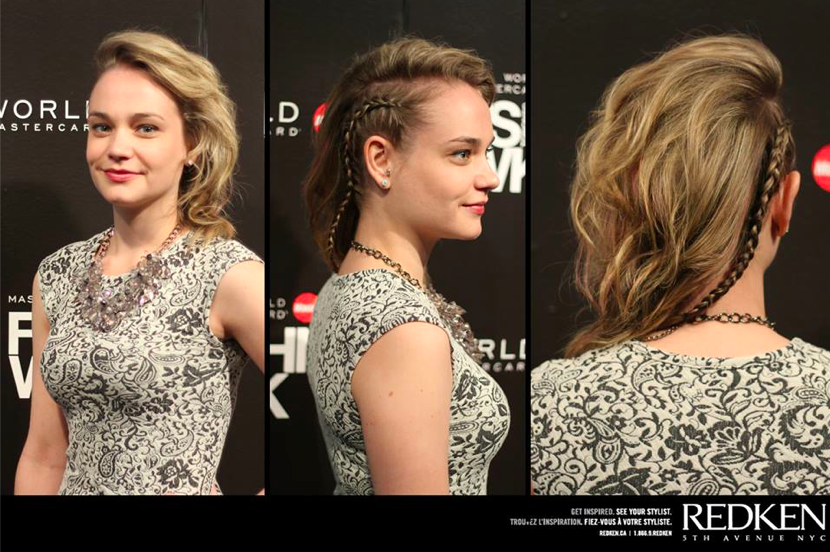 Look 3: This look was my favourite of the week, and felt like I was channelling Qwen! Big volume at the top and slicked to the sides.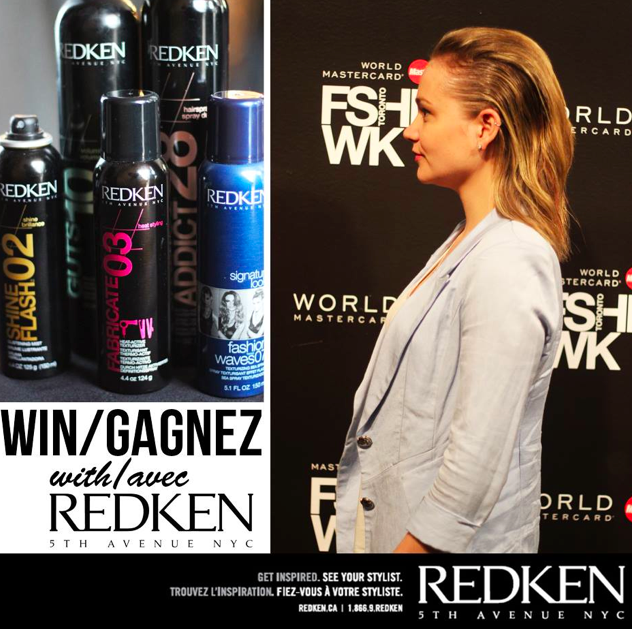 Look 4: A simple look for day 4 that was done with unwashed hair. Going from Day 3's look to this was impressive. Redken's products comb right out of your hair leaving you able to style a whole new look without washing your hair!
Be sure to head to Redken Canada's facebook page right NOW for your chance to win some amazing products. Also, stay tuned as I will have a giveaway coming up very shortly with some more Redken Goodies. You don't want to miss this!