Epic Blend is bringing natural beauty to your lips with their wide selection of lip balms. The lip line offers gluten free, cruelty free, vegetarian, all natural lip balms that moisturize and nourish your lips. I love the variety of different flavors that are offered in the line and that they are Canadian made. They glide on smoothly and leave your lips feeling smooth and full of moisture.
If you like the tingly feeling that some chap sticks give, try out the Mint and Pineapple-Mint flavour as they will be your favourites.
My personal favourite were the pineapple-mint and the coconut flavours and each chap really does smell like their title so if you're not a vanilla fan do not pick up that specific one.
As for packaging, they are clearly labelled and are the size or your normal chap stick you're use to from Lip Smackers, they will easily fit into any bag/purse or even pocket.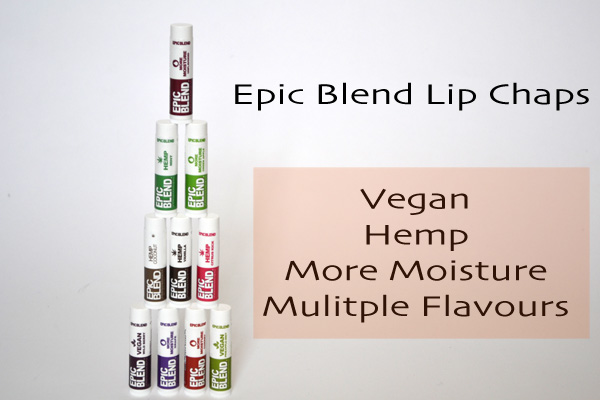 Flavours include: Pineapple-Mint, Mint, Citrus Kick, Cherry, Green Apple, Vanilla, Grape, Wild Berry, Coconut, and Unflavoured.
Epic Blend is available online at www.epicblend.com and at various retailers across Canada. $3.49 each or $12.00 for a pack of four.